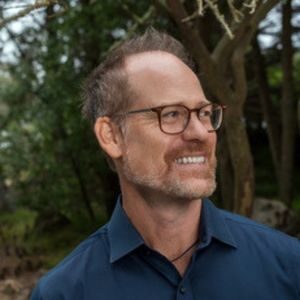 Dov Pollack is an executive coach and development consultant who has helped brands such as Charles Schwab, Slack, and Amazon. Through his executive coaching consultancy, Next Wave Leadership, he works one-on-one with leaders to find their presence and better tell their stories. He is a Founding Partner of Riverene and has previously worked with Future State Inc. and Hill Physicians Medical Group.
Dov is the host of the Next Wave Leadership podcast, where he interviews leaders about how they're building great places to work by creating inspiring cultures in which to grow.
Here's a glimpse of what you'll learn:
How Shiva Dustdar taught Dov Pollack to be a citizen of the world
Building networks by calling in instead of calling out with Jennifer DaSilva
The value of teaching women to invest in other women
Connecting women around the globe with Kristin Engvig
Coco Brown explains what the pink ghetto is and how to end it
Being comfortable in rooms not designed for you with Cara Shortsleeve
How to understand and deal with your shadow
The strategic importance of diversity with Michelle Gadsden-Williams
In this episode…
Dov Pollack has had the incredible opportunity to interview some of the greatest business leaders working today. The guests on Next Wave Leadership have not only shared their insights with the listeners but also shifted Dov's viewpoint on leadership. This year has featured some incredible guests with some unique lessons on leadership. Now Dov shares some of his favorites with you.
In this special episode of Next Wave Leadership, Dov Pollack is once again interviewed by Chad Franzen of Rise25 to talk about the best episodes of the year. They discuss topics such as being a citizen of the world, learning financial responsibility from a young age, the pink ghetto, how the Enneagram is being used in the military, and much more. They also touch on what Dov will be working on in the future.
Resources mentioned in this episode:
Sponsor for this episode…
Founded by Dov Pollack, Next Wave Leadership is an executive coaching firm focused on helping CEOs, executives, and emerging leaders to deepen their executive presence, differentiate their voice, and embrace the plot and promise of their story.
To know more about what we can do to help you grow as a leader, visit our website at NextWaveLeadership.com or send us an email at [email protected].