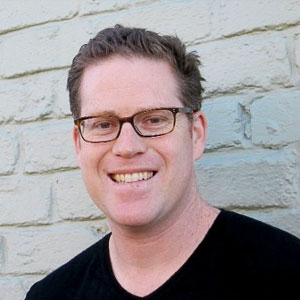 Judah Pollack is an accomplished author, executive coach, trainer, speaker, and the Head of People at KindEarth.Tech, a science- and sustainability-focused ecosystem. He has written The Net and the Butterfly and is working on his upcoming book The Genius Myth: How Anyone Can Learn To Access Their Inner Einstein. He also works as an Instructor of Psychological Awareness for the US Army Training and Doctrine Command.
As an executive coach, Judah has worked with a broad variety of people and organizations, including tech founders, Fortune 100 executives, US Army Generals, Lucasfilm F/X teams, and several nonprofits. He is particularly known for his work on the impact of the impostor syndrome and the inner critic on innovation potential.
Here's a glimpse of what you'll learn:
The work Judah Pollack is doing with the US military
Giving servicemen and women the language and vocabulary to describe their experiences
What is the Enneagram, and how can you apply it to your life?
Helping people find their strengths and weaknesses in group settings
Personal revelations that lead to improvement and a happier life
What it means to look at your shadow in the corporate world and how you can use it for personal growth
The key to working well with others
In this episode…
The Enneagram model has exploded in popularity over the past decade. Organizations and everyday people alike have made use of applying its nine personality types to their lives. It can also be a helpful tool for businesses, but many fail to use the model correctly.
As an expert in psychology, Judah Pollack is interested in the overlap between how people act and how it applies to a business setting. He uses the Enneagram model to show people the roads to growth and expansion in their lives without the fear that accompanies it. Using the Enneagram model as a tool can also show you how to be a better leader, parent, friend, and human being by making you more aware of yourself as a person and recognizing your strengths and weaknesses. It can change your behavior and help to create more effective business leaders. So, how can you apply it to your life and interactions?
In this episode of Next Wave Leadership, Dov Pollack sits down with his brother Judah Pollack, Head of People at KindEarth.Tech, to talk about using the Enneagram model as a tool in the workplace and your everyday life. Judah starts with his work in the military and the importance of knowing yourself in that environment. They also discuss finding your strengths and weaknesses, knowing how to work well with others, and what it means to look at your own shadow.
Resources mentioned in this episode:
Sponsor for this episode…
Founded by Dov Pollack, Next Wave Leadership is an executive coaching firm focused on helping CEOs, executives, and emerging leaders to deepen their executive presence, differentiate their voice, and embrace the plot and promise of their story.
To know more about what we can do to help you grow as a leader, visit our website at NextWaveLeadership.com or send us an email at [email protected].