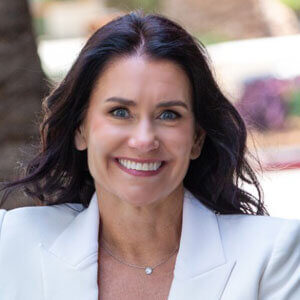 As a seasoned marketer and executive, Jennifer DaSilva has almost 20 years of experience working with Fortune 500 brands. She is the President of Berlin Cameron, a full-service boutique and creative agency. She founded Connect4Women in 2019 to empower women and allow them to network effectively. Her career also includes leadership positions at companies such as M&C Saatchi, J. Walter Thompson, and Project Playdate.
Here's a glimpse of what you'll learn:
Why Jennifer DaSilva founded Connect4Women and how it helps women
The importance of active inclusion
Focusing on motherhood and a career simultaneously
Why vulnerability is an overlooked step in great leadership
The specific and powerful work of LLShe
How men can partner with and help women in business
Owning mistakes as a company and how it affects culture
In this episode…
In previous episodes of Next Wave Leadership, the topic of diversity and empowerment for women has been covered by a host of great guests. Now, one of the leading figures in female networking and platforming continues that conversation.
Jennifer DaSilva is the President of Berlin Cameron and also founded Connect4Women. In both roles, she has been finding unique and effective ways to help women in the professional world. Her work has recently expanded into bold new directions. So what are people doing now to remedy these inequalities, and what work remains to be done?
Dov Pollack invites Jennifer DaSilva, the President of Berlin Cameron, onto the podcast to talk about leadership and networking for women. They talk about the work being done at Connect4Women and why Jennifer started it. They then discuss a host of topics, such as active inclusion, what LLShe does, and why owning mistakes is important for a positive company culture. Hear it all on this episode of Next Wave Leadership!
Resources mentioned in this episode:
Sponsor for this episode…
Founded by Dov Pollack, Next Wave Leadership is an executive coaching firm focused on helping CEOs, executives, and emerging leaders to deepen their executive presence, differentiate their voice, and embrace the plot and promise of their story.
To know more about what we can do to help you grow as a leader, visit our website at NextWaveLeadership.com or send us an email at [email protected].