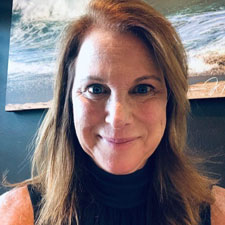 Over 30 years ago, Jennifer Harris co-founded Technology Management Concepts (TMC). Since then, she's held many positions at TMC, from creating and leading Professional Services to her current job as CEO and President. She continues to serve as a Gold Microsoft Partner, which helps with Microsoft applications and cloud infrastructures for their clients.
Jennifer has gone through three different transformations in the digital age, giving her a unique and comprehensive view of current technology. She has received numerous awards for her accomplishments, including recognition from the LA Business Journal and the Inc5000 as one of the fastest-growing companies.
Here's a glimpse of what you'll learn:
How Jennifer Harris was an early adopter of technology and how it launched her career
How Jennifer's business adapted to the first digital revolution
The unique advantages and problems of being a woman in tech
Women in leadership roles and the need for more recognition
Leadership principles that Jennifer's company applies
Dealing with harsh feedback and how to recover from failure
Organizations of inclusivity for women in the tech industry
The best advice that Jennifer ever received
In this episode…
Becoming a great leader is all about overcoming obstacles. Depending on who you are and your background, those obstacles can vary greatly. Some people have to elevate themselves to higher levels than others to find their success, making their stories the most inspiring. They're the ones who often have the practical advice for other entrepreneurs to follow.
Jennifer Harris has gone through three different digital transformations with her business, giving her a distinct view on how to change with the times. She was also a co-founder of a technology company in the 90s and 2000s, which meant working through a less accepting time for women. She helps other women in business and now talks about those same principles with you.
In this episode of Next Wave Leadership, Dov Pollack invites Jennifer Harris, the Co-founder, CEO, and President of Technology Management Concepts, to discuss her business and the leadership skills she's learned along the way. She talks about the digital transformations and how her company handled them. She then discusses topics such as women in tech, how to receive feedback, and the best advice she ever received. Stay tuned for all this and more!
Resources Mentioned in this episode
Sponsor for this episode…
Founded by Dov Pollack, Next Wave Leadership is an executive coaching firm focused on helping CEOs, executives, and emerging leaders to deepen their executive presence, differentiate their voice, and embrace the plot and promise of their story.
To know more about what we can do to help you grow as a leader, visit our website at NextWaveLeadership.com or send us an email at [email protected].