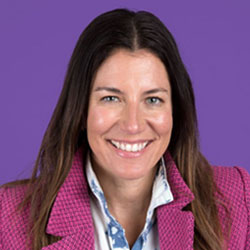 Elle Bruno is the Managing Director of Techstars Boulder, an operational investor supporting entrepreneurs from idea conception to a successful business. Founded in 2006, Techstars has invested in more than 3,000 companies and today has a market cap of $75 billion.
Elle is a sales expert, working for companies, including Trunk Club and Luxury Garage Sale. In 2003, She co-founded ExpressDrop.com and was the Head of Business Development. Along with her current positions, she also serves as an angel investor and advisor focusing on investing in female-founded companies.
Here's a glimpse of what you'll learn:
What does it truly mean to be an angel investor?
Investing and growing women-founded startups
How Elle Bruno's parents prepared her for success
The lessons Elle learned from owning her own business and Trunk Club
Maintaining core company culture during explosive growth
How gender inequality has changed and what else can be done about it
Key aspects to look for when investing
In this episode…
What is the overlap between angel investing and leadership? How does one correspond to the other?
While separate concepts, the two have quite a few things in common. Leadership requires wisdom, patience, tenacity, and the ability to listen to those around you. However, leadership also directly relates to angel investing. Few people know more about both subjects than Elle Bruno. She has worked as a leader at several notable companies and recently began her work in angel investing. Now she explains both sides to those who want to listen.
Dov Pollack talks with Elle Bruno, the Managing Director at Techstars Boulder, on this episode of Next Wave Leadership to discuss leadership and angel investing. They begin with Elle's career and the lessons she learned from a young age. They also touch on topics such as investing in women-led startups, maintaining company culture during growth, and gender inequality in the business world.
Resources mentioned in this episode:
Sponsor for this episode…
Founded by Dov Pollack, Next Wave Leadership is an executive coaching firm focused on helping CEOs, executives, and emerging leaders to deepen their executive presence, differentiate their voice, and embrace the plot and promise of their story.
To know more about what we can do to help you grow as a leader, visit our website at NextWaveLeadership.com or send us an email at [email protected].