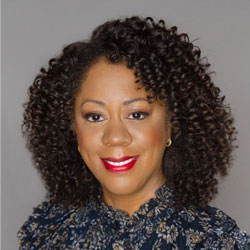 As a knowledgeable executive, Michelle Gadsden-Williams has an extensive career working with organizations and industries of all kinds. She is the Managing Director and Global Head of Diversity, Equity, and Inclusion at BlackRock, a fiduciary that offers financial and investment services. BlackRock is one of the world's leading providers of investment, advisory, and risk management solutions.
With almost three decades of experience to back it up, Michelle specializes in diversity, inclusion, talent acquisition, talent management, and organizational development. She also recently published her first book: Driven by Intention: Own Your Purpose, Gain Power, and Pursue Your Passion as a Woman at Work.
Here's a glimpse of what you'll learn:
Why Michelle Gadsden-Williams wrote her first book
The three crucial questions that guided Michelle's career
Why your dreams should scare you
Concrete ceilings versus the marzipan layer in businesses
Learning why many people of color are wary of affinity groups
The gender feedback gap and how it impacts employees
How Michelle turned her wounds into wisdom
The difference between purpose and passion
In this episode…
More than most leaders, Michelle Gadsden-Williams knows the true value of belonging and diversity. Not only has she faced her share of problems in the workplace, but she has worked with companies of all sizes. Her journey has taught her many lessons that she wants to share with others. Her books, Driven by Intention and Climb, both offer a valuable perspective on what it takes for diverse people to thrive in their careers. Now she expands on those concepts with you.
Dov Pollack has a powerful conversation with Michelle Gadsden-Williams — the Managing Director and Global Head of Diversity, Equity, and Inclusion at BlackRock — to discuss leadership and diversity. They talk about why your dreams should scare you and the roadblocks that stop many from reaching their goals. They then touch on the gender feedback gap, affinity groups, and turning your wounds into wisdom. Hear the rest on this episode of the Next Wave Leadership podcast!
Resources mentioned in this episode:
Sponsor for this episode…
Founded by Dov Pollack, Next Wave Leadership is an executive coaching firm focused on helping CEOs, executives, and emerging leaders to deepen their executive presence, differentiate their voice, and embrace the plot and promise of their story.
To know more about what we can do to help you grow as a leader, visit our website at NextWaveLeadership.com or send us an email at [email protected].