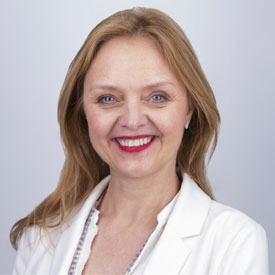 Kristin Engvig is the Founder and CEO of WIN (Women's International Networking), a global leadership initiative for women and men who want to lead authentically by embracing feminine values. She is an entrepreneur, writer, speaker, and worldwide authority on feminine leadership. Kristin is also a Board Member at Global Citizen Forum Network, a Board Member at UNISMO, and an Advisory Board Member at B-Corp Europe. 
Kristin was awarded the CEO of Life award in March 2021, was named in DiversityGlobal Magazine's Top 10 Influential Women in Global Diversity, and won the International Alliance of Women Award.
Here's a glimpse of what you'll learn:
Kristin Engvig reveals how traveling the world motivated her to create WIN (Women's International Networking)
Why Kristin decided to leave her successful corporate job 
Dov Pollack talks about the history of dichotomy and separation — and how this history has negatively impacted women 
The seven pillars that anchor WIN 
Kristin's advice for young, professional women: be alert
The importance of maintaining a creative output and developing a solution-oriented mindset, regardless of your gender
In this episode…
Do you want to become a more holistic entrepreneur, employee, or executive? Are you looking for ways to embrace both masculine energy and feminine energy in your career? 
While traveling the globe for her job, Kristin Engvig noticed something: women are undervalued and underutilized in business. As a result of growing up and living in a society that embraced female empowerment, Kristin felt frustrated with the degradation of women that she saw both inside and outside of the office. This is what prompted Kristin to create WIN, a feminine-forward initiative that is taking the world by storm by helping men and women everywhere embrace feminine values and discover their purpose in life and business. So, how can you learn more about WIN today?
In this episode of Next Wave Leadership, Kristin Engvig, the Founder and CEO of WIN (Women's International Networking), sits down with Dov Pollack to talk about the power of feminine leadership. Listen in as Kristin discusses what motivated her to start WIN, how the seven pillars of WIN's values propel more holistic leadership, and the value of prioritizing creative output as a thriving professional. Stay tuned!
Resources Mentioned in this episode
Sponsor for this episode…
Founded by Dov Pollack, Next Wave Leadership is an executive coaching firm focused on helping CEOs, executives, and emerging leaders create great places to work by creating great places to grow.
If you are a leader who is looking to differentiate your voice, own your story, and choose your path with purpose. Next Wave Leadership can help you get the results you want and need.
To know more about what we can do to help you and your team grow, visit our website at NextWaveLeadership.com or send us an email at [email protected].