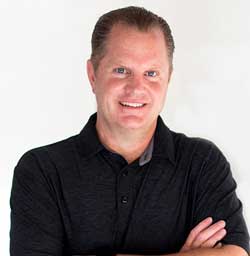 Troy Blackwell is the Chief Operating Officer at NuVinAir® Corporate, where he's responsible for providing leadership and vision for the company's operational customer programs, national accounts, operational controls, and franchisee success. He has nearly two decades of automotive leadership experience and previously worked at AutoNation, where he spearheaded a major brand extension for the largest automotive group in the nation. 
Troy also helped launch a chain of standalone used car dealerships called AutoNation USA, which streamlines the car buying process with new technology and a no-haggle strategy. Before that, he worked at CarMax for more than a decade and served as both Regional Sales Development Leader and General Manager.
Here's a glimpse of what you'll learn: 
Troy Blackwell talks about his childhood and the business lessons that he learned from his grandfather
How Troy's early career experience shaped his leadership style
Changing the culture of the automotive industry
How do you lead your team through a major transformation within your organization?
Troy talks about his approach to leadership
Giving effective feedback
How can a leader make a smooth transition to working for a new organization?
The impact that Troy's parents have had on his life and career
In this episode…
When you're running a business, it's easy to get comfortable doing things the same way you always have. But with all the advances in technology today, you don't want to get left behind. Troy Blackwell, the Chief Operating Officer at NuVinAir® Corporate, believes that organizations have to evolve to meet their customer's needs, and leaders play a crucial role in guiding their teams through periods of transition.
With Dov, Troy talks about his early career experience and how it shaped his approach to leadership. He shares how he helped transform the culture of the automotive industry and the challenges he faced along the way. You'll also hear about a meaningful piece of advice that Troy received and his tips for giving effective feedback. 
Join Troy Blackwell, the Chief Operating Officer at NuVinAir® Corporate, and Dov Pollack in this episode of the Next Wave Leadership Podcast. Troy shares his career journey, from working in retail to getting involved in the auto industry. He also talks about how he guided his team through a transition within his organization, discusses the importance of relationship building, and shares his advice for new managers.
Resources Mentioned in this episode
Sponsor for this episode…
This episode is brought to you by Next Wave Leadership.
Founded by Dov Pollack, Next Wave Leadership is an executive coaching firm focused on helping CEOs, executives and emerging leaders overcome their limiting beliefs which is an essential part of creating a growth mindset culture.
If you are looking to grow as a leader and create a vibrant and innovative culture in your organization, Next Wave Leadership can help you get the results you want and need.
To know more about what we can do to help you and your team grow, visit our website at NextWaveLeadership.com or send us an email at [email protected].