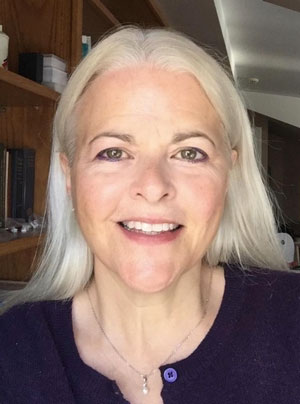 Julie Rasmussen is the Founder, CEO, Chairman, and Principal Owner of Dagmar Associates, a strategic management company that provides business development services for boards, teams, and C-level executives across the globe. She is also the Founder and CEO of Simply Finances, a financial technology company that is developing a financial management app and fintech platform for women. 
For the past 25 years, Julie has led international business startups, turnarounds, and high-growth companies, served on multiple private and nonprofit boards, and amassed extensive CEO, COO, and founding experience in a variety of industries.
Here's a glimpse of what you'll learn:
Julie Rasmussen talks about her background as an interpreter and translator for American and Russian executives
The empowering success story of Mary Kay Ash, the Founder of the cosmetics and skin care brand, Mary Kay
How Julie convinced the CEO of Mary Kay to sell their products in Russia during the 1990's
Where did Julie get her confidence, business savvy, and knack for leadership?
Julie's surprising experience as a female executive for Mary Kay in Russia
A real-life story about the power of self-assertion as a female leader in male-dominated industries 
Julie talks about developing a financial management app and platform for women through her company, Simply Finances
In this episode…
Do you want to know how to build self-confidence and authority as a woman in an industry dominated by men? Or, are you a man who is trying to take practical steps that will support and empower the women in your field? If your answer to either of these questions is "yes," then this episode of Next Wave Leadership is where you should begin!
Even though Julie Rasmussen considers herself an "accidental leader," she has formed a robust career of more than 25 years as an entrepreneur, executive, and all-around trailblazer. Make no mistake: Julie has experienced misogyny galore from business leaders across the globe. But, Julie's unwavering self-assertion has launched her past the naysayers and into success. So, how did she formulate such a strong sense of self—and how can you emulate her strategies in your own career every single day?
In this episode of Next Wave Leadership, Julie Rasmussen, Founder, CEO, Chairman, and Principal Owner of Dagmar Associates, sits down with Dov Pollack to talk about international leadership as a woman in industries dominated by men. Listen in as Julie discusses the empowering story of entrepreneur Mary Kay Ash, convincing the CEO of Mary Kay to sell skin care products to Russian customers, and developing a female-focused financial management app. Stay tuned!
Resources Mentioned in this episode
Sponsor for this episode…
Founded by Dov Pollack, Next Wave Leadership is an executive coaching firm focused on helping CEOs, executives and emerging leaders create great places to work by creating great places to grow.
If you are a leader who is looking to differentiate your voice, own your story, and choose your path with purpose.
Next Wave Leadership can help you get the results you want and need.
To know more about what we can do to help you and your team grow, visit our website at NextWaveLeadership.com or send us an email at [email protected].