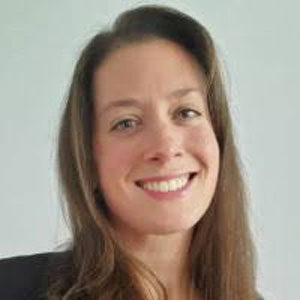 Erika Andresen is an attorney with over 14 years of experience in government and corporate regulatory/compliance law and investigations. After working pro bono for veterans, she felt motivated to join the military and has spent the past eight and a half years in public service as the active duty officer for the U.S. Army Judge Advocate General's Corps. 
Erika specializes in the law of armed conflict and emergency management, working on issues related to natural and man-made foreign and domestic threats. Throughout her active duty career, Erika has advised every rank of the military—from general to garrison—and counseled both individual soldiers and their commanders while deployed in Afghanistan. She oversaw the first ever Operational Law Symposium, which focused on the Pacific area of operations and included participants from all military branches as well as lecturers and attendees from all states. 
As the only subject matter expert in her organization, Erika recently received an award for advising an entire acquisitions command on the COVID-19 response. More recently, she transitioned from active duty to reserves—despite being promoted to major—to have more control over her future.
Here's a glimpse of what you'll learn: 
Erika Andresen talks about a leader who left an impact on her life
The important decision Erika made in the fourth grade
Why Erika decided to join the army
What is a force multiplier?
Erika discusses the culture of growth in the military
How to deal with pushback when you're giving feedback 
What is an AAR?
Erika talks about the expectations that are placed on leaders
Giving advice versus sharing your experience
The people that have influenced Erika throughout her life
In this episode…
There's an important distinction between being a manager and being a leader. Leaders are faced with a lot of expectations, especially in a stovepiped organization like the military. Erika Andresen, who spent eight and a half years in the JAG Corps, has firsthand knowledge of overcoming the position of status to establish yourself as a leader.
Throughout your career, you'll discover which traits make a leader great and how to build relationships with the people you serve. In this episode, you'll learn about Erika's own discoveries. Additionally, Erika shares what inspired her to join the military and her experience as a female officer in the JAG Corps. She also discusses the challenges she's faced as a woman in a leadership role and recalls a time when she dealt with a toxic leader. 
Tune in to this episode of the Next Wave Leadership Podcast as Dov Pollack talks to Erika Andresen about her transition from working as a corporate lawyer to moving up the ranks of the military. She shares a story about the first legal assistance client she helped, how she adjusted to military culture, and her definition of a leader. Learn more about Erika and her leadership experience in the resources section below.
Resources Mentioned in this episode
Sponsor for this episode…
This episode is brought to you by Next Wave Leadership.
Founded by Dov Pollack, Next Wave Leadership is an executive coaching firm focused on helping CEOs, executives and emerging leaders overcome their limiting beliefs which is an essential part of creating a growth mindset culture.
If you are looking to grow as a leader and create a vibrant and innovative culture in your organization, Next Wave Leadership can help you get the results you want and need.
To know more about what we can do to help you and your team grow, visit our website at NextWaveLeadership.com or send us an email at [email protected].