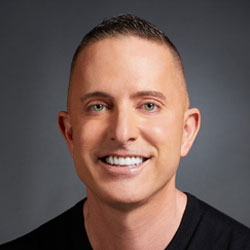 Eric Severson is the Executive Vice President and Chief People & Belonging Officer at Neiman Marcus Group (NMG), a chain of luxury department stores based in the United States. NMG has been a pioneer of luxury fashion items, superior service, and elegant retail experiences for more than 100 years.
Eric is the Director of the Board of Directors for HR People + Strategy, as well as the Director of the Board of Directors for the La Napoule Art Foundation. He is also a Member of the Board of Advisors for the University of Colorado and an Advisory Board Member for IM Human.
Here's a glimpse of what you'll learn:
Eric Severson talks about the importance of employee experience and "belonging" in organizations
The frustrating reality of corporate leadership: white men still have a monopoly
How to abandon affinity bias and prioritize diversity in your company (hint: a seminar won't cut it!)
Eric reveals why companies are initiating big inclusion-related changes — and what this means for the future of business 
How did the initiative for diversity, equity, and inclusion start?
The importance of cultivating a growth mindset instead of a fixed mindset
Eric discusses how Neiman Marcus Group (NMG) promotes female leadership
Eric's strategies for overcoming his personal inner critic
In this episode…
Do you want to create a more diverse workplace — but don't quite know where to start? Are you looking for strategies that will help your organization create positive change instead of perpetuating bias?
Fostering a positive workplace experience where every executive, employee, and customer feels welcome is vital to creating a healthy, inclusive company. Crafting this experience isn't easy, however; it takes lots of attention, time, and hard work. According to Eric Severson, "Behavior change comes from creating the path of least resistance to doing the right thing." And, at the end of the day, this path can only be formed by examining and reforming your company's core values and processes. By analyzing your business' day-to-day operations, you will quickly see where biases rear their ugly head — and how to get rid of them. So, how can you take concrete steps to forming a more diverse and welcoming workplace today?
In this episode of Next Wave Leadership, Dov Pollack sits down with Eric Severson, Executive Vice President and Chief People & Belonging Officer at Neiman Marcus Group (NMG), to discuss the importance of belonging and equality in the workplace. Listen in as Eric talks about creating positive employee experiences, overcoming prejudice and championing inclusion, and developing a growth-oriented mindset throughout your company. Stay tuned!
Resources Mentioned in this episode
Sponsor for this episode…
Founded by Dov Pollack, Next Wave Leadership is an executive coaching firm focused on helping CEOs, executives, and emerging leaders create great places to work by creating great places to grow.
If you are a leader who is looking to differentiate your voice, own your story, and choose your path with purpose. Next Wave Leadership can help you get the results you want and need.
To know more about what we can do to help you and your team grow, visit our website at NextWaveLeadership.com or send us an email at [email protected].