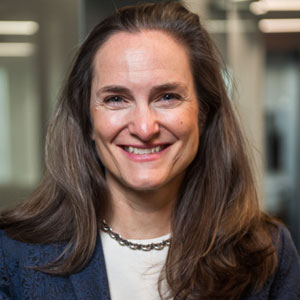 Angelique Bellmer Krembs is a marketing expert, the CMO in Residence at A.Team, and a founding member of The Band of Sisters. She spent 23 years at PepsiCo, leading turnaround and growth for many beloved brands, including Pepsi, Diet Pepsi, Mountain Dew, and SoBe. She was also the CMO at News America Marketing, created a CMO Advisory practice, and was the Managing Director and Global Head of Brand at BlackRock.
Here's a glimpse of what you'll learn:
Angelique Bellmer Krembs' work on the Beyonce halftime show
Maintaining high-output teams despite challenging environments
Angelique's lessons and growth starting in high school
The intersection of participation and contribution
Giving advice and experience to your children
How to create a culture you can be proud of
Leading by example in large organizations
In this episode…
In a previous episode of Next Wave Leadership, Dov Pollack interviewed some of the co-founders of The Band of Sisters to discuss women in the current business world. Now, founding member Angelique Bellmer Krembs returns to discuss her own career trajectory.
Having worked with PepsiCo for over 20 years, Angelique uncovered her leadership style as her responsibility grew. Her experience has carried over to her current positions — developing healthy work cultures and leading by example. So what knowledge and insights does she have to share?
In this rereleased episode of Next Wave Leadership, Dov Pollack once again talks with Angelique Bellmer Krembs, a Co-founder of The Band of Sisters, to discuss her leadership style. They go through her career and life lessons, how to lead high-output teams, and ways to create a great work culture. They also talk about her work with the Beyonce halftime show and other takeaways from her time with PepsiCo.
Resources Mentioned in this episode
Sponsor for this episode…
Founded by Dov Pollack, Next Wave Leadership is an executive coaching firm focused on helping CEOs, executives, and emerging leaders to deepen their executive presence, differentiate their voice, and embrace the plot and promise of their story.
To know more about what we can do to help you grow as a leader, visit our website at NextWaveLeadership.com or send us an email at [email protected].