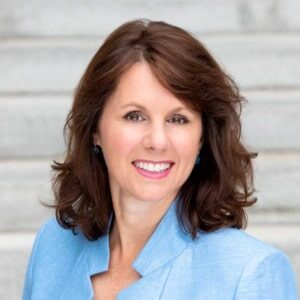 Dr. Heidi K. Gardner is a Distinguished Fellow at Harvard Law School and the Faculty Chair of the school's Accelerated Leadership Program. She is also the Co-founder of Gardner & Co., a respected research and advisory firm. Additionally, she is a recognized thought leader and a highly acclaimed keynote speaker.
Previously, Dr. Gardner was a professor at Harvard Business School and continues to teach executive education at other Harvard graduate schools. She is the author of more than 80 books, chapters, case studies, and articles.
Here's a glimpse of what you'll learn:
How to collaborate in a beneficial and more efficient way
Getting the right people into the right rooms
The best practices for leaders to foster collaboration
Measuring and identifying weaknesses in teamwork
Why the myth of the lone genius is hurting companies
Diversity's role in valuable collaboration
The fluctuating nature of teams and proper attribution
Going above and beyond for team members
In this episode…
Businesses are built on the backs of collaboration. Teamwork and mutual participation are at the core of every thriving organization but are often neglected. Meetings become tensely political, and corporate ecosystems revolve around everything but the work itself. Fortunately, there are simple yet powerful ways to improve collaboration.
As an executive coach, Dr. Heidi K. Gardner has centered her career around improving collaboration in the business world. Through research and education, she has developed a robust approach to enhancing cooperation among leaders and teams. Executives in every environment can drive change by harnessing the inherent strength of every team member and creating the collaborative culture necessary to drive success. These concepts have significant practical applications, and now you can learn to use them too.
Dov Pollack speaks with Dr. Heidi K. Gardner, Distinguished Fellow at Harvard Law School and Co-founder of Gardner & Co., on how to improve collaboration throughout your organization. They touch on the common weaknesses of most businesses, how diversity plays a valuable role in collaboration, and how to foster a productive company ecosystem. Hear all this and more on this informative episode of Next Wave Leadership.
Resources mentioned in this episode:
Sponsor for this episode…
Founded by Dov Pollack, Next Wave Leadership is an executive coaching firm focused on helping CEOs, executives, and emerging leaders to deepen their executive presence, differentiate their voice, and embrace the plot and promise of their story.
To know more about what we can do to help you grow as a leader, visit our website at NextWaveLeadership.com or send us an email at [email protected].