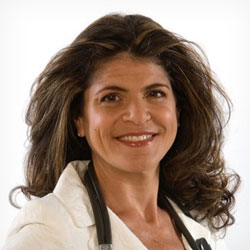 Dr. Eva Selhub is a globally recognized expert, physician, speaker, scientist, executive leadership and performance coach, and corporate wellness and resilience consultant. She is the Founder of Resilience Experts, LLC, a resiliency coaching consultancy, and is board certified in internal medicine. In previous years, Dr. Selhub worked as an Instructor of Medicine at Harvard Medical School and served as a Clinical Associate and the Medical Director of the Benson Henry Institute for Mind-Body Medicine at the Massachusetts General Hospital.
Dr. Selhub is the author of multiple books, including Your Health Destiny, The Love Response, Resilience For Dummies, and more.
Here's a glimpse of what you'll learn:
Dr. Eva Selhub talks about the value of the six pillars of resilience
Dr. Selhub discusses growing up in a science-focused house and forming her unique perspective on life and medicine
The unexpected and scary experiences that transformed Dr. Selhub's life and career
How to affect change within an institution — and when it's time to step away from your organization
The secrets to embracing your story and improving your company's culture
Moving out of fight-or-flight and "victim mode" and into balance and resilience
Dr. Selhub reveals the power of meeting people where they're at — not just telling them what to do
In this episode…
Do you want to understand — and use — your story for good? Are you looking for ways to become more resilient, compassionate, and powerful as a leader?
Leaders have a unique narrative full of accomplishments, challenges, and everything in-between. However, the tricky part is knowing how to use your story to benefit yourself and others — how to make sense of the ups and downs of your life and career. After experiencing soaring highs and heartbreaking lows, Dr. Eva Selhub has mastered the art of embracing her story in order to achieve inner peace and effect institutional change. Dr. Selhub's journey starts with self-awareness and results in unwavering resilience — and today she is here to share all of the hard-won insights that have made her an extraordinary leader and coach.
In this episode of Next Wave Leadership, Dr. Eva Selhub, the Founder of Resilience Experts, LLC, sits down with Dov Pollack to discuss the importance of self-knowledge and fortitude as a leader. Listen in as Dr. Selhub reveals the events that shifted her mindset and career path, her tips and tricks for making a difference in your organization, and why accepting and utilizing your story will transform you from a good leader to a great one. Stay tuned!
Resources Mentioned in this episode
Sponsor for this episode…
Founded by Dov Pollack, Next Wave Leadership is an executive coaching firm focused on helping CEOs, executives, and emerging leaders create great places to work by creating great places to grow.
If you are a leader who is looking to differentiate your voice, own your story, and choose your path with purpose. Next Wave Leadership can help you get the results you want and need.
To know more about what we can do to help you and your team grow, visit our website at NextWaveLeadership.com or send us an email at [email protected].