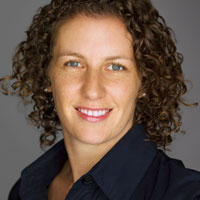 Diana Rothschild is the Director of Strategic Partnerships at TaskRabbit, an online marketplace that matches users with local freelancers who can help with cleaning, moving, repairs, and many other daily tasks. She is also the Strategic Advisor of Operations, Strategic Partnerships, & Sustainability at Diana Rothschild Strategic Consulting.
Diana was one of the very first employees to launch Walmart's sustainability efforts, saving the organization $500 million in the first year while promoting a healthier planet, higher quality products, and happier employees, suppliers, and customers. As a result of this work, she has also developed strategies for McKinsey and Blu Skye with Nestle, Waste Management, Staples, and many other market leaders.
Here's a glimpse of what you'll learn: 
Diana Rothschild talks about why she isn't afraid to approach—or confront—powerful people
Diana discusses how an unexpected ride in a Walmart jet resulted in her exciting career shift 
How Diana jumpstarted Walmart's sustainability initiative after a quick elevator chat with Walmart CEO, Lee Scott
The sage advice that has shaped the path of Diana's career over the years
Why a "touchy-feely" class Diana took at Stanford University inspired her to take a professional sabbatical 
How Diana re-oriented her perspective and objectives when re-entering the workforce
What kind of leader Diana is at TaskRabbit—and how her leadership style has evolved over time 
Diana's framework for delivering feedback or navigating difficult conversations 
In this episode…
When you have to talk with your boss, supervisor, or other top leaders in your company, how do you react? Do you freeze, terrified of saying the wrong thing? Or, do you brush off the anxiety and assert yourself as an equal? 
Most people fall into the former category: terrified of engaging with people who are in positions of power. But, what would happen if you could lay aside the fear of embarrassment or failure and simply have a direct, honest conversation with powerful people? Could you make the world a better place? 
Diana Rothschild has first-hand experience talking to CEOs, CFOs, and other corporate leaders in some of the largest companies in the world. What's more, she has been able to effect real, lasting change through short—but frank—conversations. So, what's her secret?
In this episode of Next Wave Leadership, Diana Rothschild, Director of Strategic Partnerships at TaskRabbit, sits down with Dov Pollack to talk about how Diana launched Walmart's global sustainability initiative after just one conversation. Listen in as Diana discusses the surprising power of confident conversation, the lessons learned during her professional sabbatical, and the invaluable advice that has molded her personal and professional life for years. Stay tuned!
Resources Mentioned in this episode
Sponsor for this episode…
Founded by Dov Pollack, Next Wave Leadership is an executive coaching firm focused on helping CEOs, executives and emerging leaders create great places to work by creating great places to grow.
If you are a leader who is looking to differentiate your voice, own your story, and choose your path with purpose.
Next Wave Leadership can help you get the results you want and need.
To know more about what we can do to help you and your team grow, visit our website at NextWaveLeadership.com or send us an email at [email protected].