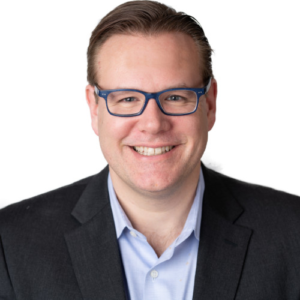 Bant Breen is an esteemed marketing and media executive, entrepreneur, academic, and the Founder and Chairman of Qnary, an award-winning executive reputation management and talent branding solutions company. Qnary was named one of the 360 best companies by Entrepreneur in 2018 and 2019, and one of the 5,000 fastest-growing companies in America by Inc. in 2018, 2019, and 2020.
Bant has been featured in multiple world-renowned publications, including The New York Times, Fast Company, HuffPost, and many more.
Here's a glimpse of what you'll learn:
Bant Breen talks about his long-standing love of—and penchant for—marketing and advertising
How Bant's family influenced his career as an entrepreneur
The jobs that transformed Bant's life and career
How—and why—did Bant create Qnary?
Why Bant's relationship with his "inner critic" pushes him to simultaneously celebrate and push his employees
The importance of cultivating a distinct, meaningful workplace culture (especially during COVID-19)
Bant's secrets for encouraging connection and camaraderie between his employees
Bant talks about the bosses who taught him the essentials of effective leadership
In this episode…
Are you struggling to create a sense of connection between your employees? Do you wish your company as a whole felt more unified? If this sounds like you, you might be struggling with company culture.
For some, the idea of company culture can feel contrived, elusive, and maybe even impossible to achieve. However, a well-defined company culture is a necessary part of building powerful and productive teams. When constructed effectively, your company culture weaves meaning into the day-to-day grind and fosters a sense of connection between employees. So, how do you start building—and maintaining—a top-notch company culture today?
In this episode of Next Wave Leadership, Bant Breen, Founder and Chairman of Qnary, sits down with Dov Pollack to discuss the importance of establishing a workplace culture. Listen in as Bant talks about creating his first advertising campaign as a teenager, battling his inner critic, and implementing concrete strategies that increase connectivity, dedication, and passion in the workplace. Stay tuned!
Resources Mentioned in this episode
Sponsor for this episode…
Founded by Dov Pollack, Next Wave Leadership is an executive coaching firm focused on helping CEOs, executives and emerging leaders create great places to work by creating great places to grow.
If you are a leader who is looking to differentiate your voice, own your story, and choose your path with purpose.
Next Wave Leadership can help you get the results you want and need.
To know more about what we can do to help you and your team grow, visit our website at NextWaveLeadership.com or send us an email at [email protected].