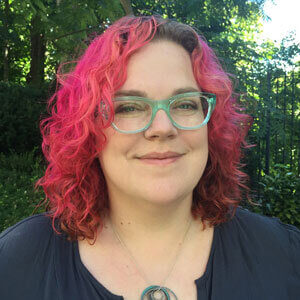 Amy Kraft is the Senior Director of Development and Children's Programming at Pinna and a seasoned content strategist. In her position, she leads the production of more than 60 podcasts and dozens of audiobooks.
Amy co-founded Monkey Bar Collective, which designed and produced over 75 games for clients such as Scholastic, Barnes & Noble, Sesame Workshop, and Sylvan Learning. She has over two decades of experience in content creation and curation.
Here's a glimpse of what you'll learn:
How Amy Kraft found her passion in children's content and education
The incredible impact that content can have on children
Learning valuable lessons from other field executives
Why kids are the most honest audience
The key to running a tight ship in an organization
How can we adapt focus groups to study children?
Amy's most significant projects
Upcoming projects that Amy is excited for
In this episode…
Every business leader strives to capture their audiences in unique and powerful ways. This audience usually consists of adults, but how do you accomplish these same goals with children?
Creating educational and engaging content for children is a unique challenge. Many tried-and-true tactics fall flat when applied to a rapidly changing constituency. This opens up new opportunities and ways to inspire future generations. It requires a great deal of leadership to successfully lead these programs. Here is how one of the greatest minds in the field does it.
In this episode of Next Wave Leadership, Dov Pollack has an informative discussion with Amy Kraft, the Senior Director of Development and Children's Programming at Pinna. Together, the two break down the process behind children's content and how Amy leads her team to create valuable programming. They also touch on Amy's introduction to the field, the lessons learned from other executives, and why children are the most honest audience.
Resources mentioned in this episode:
Sponsor for this episode…
Founded by Dov Pollack, Next Wave Leadership is an executive coaching firm focused on helping CEOs, executives, and emerging leaders to deepen their executive presence, differentiate their voice, and embrace the plot and promise of their story.
To know more about what we can do to help you grow as a leader, visit our website at NextWaveLeadership.com or send us an email at [email protected].