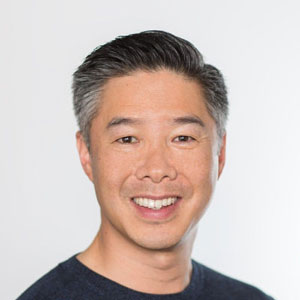 Wei-Li Chong is the Founder and Managing Partner of Culture Playbook Partners (CCP), a company that helps organizations make their culture a tangible lever that drives business performance. He spent almost 30 years successfully leading human capital and culture transformations, driving business performance in billion-dollar-plus organizations.
Before CPP, Wei-Li was the SVP of Human Resources at ANN Inc. and served in multiple leadership positions at KinderCare Education. As the previous US President of MindGym, he helped the company weather the pandemic and rebuilt its operational infrastructure for scalable growth.
Here's a glimpse of what you'll learn:
Why you can learn more from poor leaders than great leaders
The growing importance of authenticity in the workplace
Transforming a declining business into a thriving success
Why Wei-Li Chong listens to his employees
Human resources and how the department has changed
Learning how to connect with people as a leader
Extroverted versus introverted and the impact on leadership
In this episode…
In business, it can be all too easy to get wrapped up in the numbers and miss out on what matters most. Rules and procedures are important, but they can often eclipse the more vital aspects of running a company. This is especially true for businesses built on compassion and the people who provide it.
Wei-Li Chong was brought into KinderCare during a season of steady decline. During his time there, he helped the company regain its footing and enter a new period of success. Much of this was based on his approach to people, transforming culture to transform the business.
Dov Pollack has a powerful interview with Wei-Li Chong, the Founder and Managing Partner at Culture Playbook Partners, to discuss how to lead a company and its culture authentically. They talk about what can be learned from poor leaders, listening to employees, and connecting with others to encourage change. They also walk through the personal approach Wei-Li used to help bring KinderCare out of its descent. Hear the rest on this episode of Next Wave Leadership!
Resources mentioned in this episode:
Sponsor for this episode…
Founded by Dov Pollack, Next Wave Leadership is an executive coaching firm focused on helping CEOs, executives, and emerging leaders to deepen their executive presence, differentiate their voice, and embrace the plot and promise of their story.
To know more about what we can do to help you grow as a leader, visit our website at NextWaveLeadership.com or send us an email at [email protected].