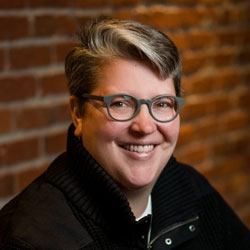 As a technology leader with a focus on people, Tracie Hlavka enjoys the process of enabling a team while also developing her company's tech. She is the EVP of Engineering at Flyhomes, which makes home buying and selling easier. The majority of her career was spent at Blue Nile and Porch, serving on all levels of both company's technological engineering teams. For her education, she received her bachelor's from the University of Washington and a master's in computer science from Florida State University.
Here's a glimpse of what you'll learn:
Tracie Hlavka's first position as a typist and how it's directed her career
How Tracie's family and background has influenced her leadership
Teaching people how to drive change
Why it's essential to hire the right people for your company
The keys to building a culture of collaboration and empathy
Mentoring your employees and how to do it the right way
Tips and recommendations for building culture through remote work
In this episode…
We have seen the importance, especially with the rise of remote work, of building a cohesive team and culture within a company. Making sure everyone is united in purpose and process is essential for taking your business to the next level. There's no substitute for a team that's on the same page. Every leader has a different approach, but it helps when you've filled the same shoes as your employees.
Tracie Hlavka has had a long career in technology, methodically advancing through positions to her current role as EVP of Engineering at Flyhomes. She has developed her knowledge of the tech as well as team-building one step at a time, giving her the insight that some managers don't have. So how does she approach leadership with all that experience?
In this episode of Next Wave Leadership, Dov Pollack sits down with Tracie Hlavka, the EVP of Engineering at Flyhomes, to talk about building culture and managing humans in the corporate world. They go through her career and the events that shaped her outlook. Then, the two go into depth on subjects such as remote work, building a culture of collaboration, and the importance of hiring the right people. Stay tuned for all this and more!
Resources Mentioned in this episode
Sponsor for this episode…
Founded by Dov Pollack, Next Wave Leadership is an executive coaching firm focused on helping CEOs, executives, and emerging leaders to deepen their executive presence, differentiate their voice, and embrace the plot and promise of their story.
To know more about what we can do to help you grow as a leader, visit our website at NextWaveLeadership.com or send us an email at [email protected].