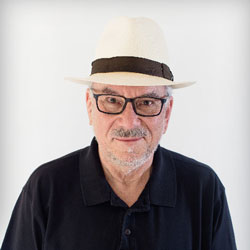 Terry Moore is the Executive Chairman at BRIGHT, a health technology company that seeks to combat cognitive decline with brain health and wellness products. Coming out of retirement to start the company, he is a recognized executive and business philosopher with a background in marketing and strategy. He is also the Founder and CEO of Sequence Ventures and the Founder and President of his philanthropic organization, Radius Foundation. Before his retirement, Terry led his own consulting firm for more than 20 years.
Here's a glimpse of what you'll learn:
How a business coach transformed Terry Moore's career
Nurturing the young outliers in society to succeed
What led Terry into business instead of academia
The story behind BRIGHT and the work they do
Why your approach to problem-solving may not be working
Terry's project to prevent all pandemics
How to encourage the differences in people
Going through life like a game
In this episode…
Changing the world is a common idea but how many people actually attempt to make it happen?
Terry Moore started his own company, BRIGHT, based on research to prevent Alzheimer's—a disease that currently has no cure and virtually no treatments. He envisioned a future where people could find relief from the disease and has made measurable progress towards that end. His approach to change involves challenging the status quo and encouraging the outliers. There's no singular answer to how to change the world, but his unique perspective might be a step in the right direction.
In this episode of the Next Wave Leadership, Dov Pollack talks with Terry Moore, the Executive Chairman of BRIGHT, to discuss his career and his ideas on change. They discuss the need to encourage young outliers in society, how to approach problem solving, and why treating life like a game can be effective. They also walk through BRIGHT's current work and their plans for the future.
Resources Mentioned in this episode
Sponsor for this episode…
Founded by Dov Pollack, Next Wave Leadership is an executive coaching firm focused on helping CEOs, executives, and emerging leaders to deepen their executive presence, differentiate their voice, and embrace the plot and promise of their story.
To know more about what we can do to help you grow as a leader, visit our website at NextWaveLeadership.com or send us an email at [email protected].