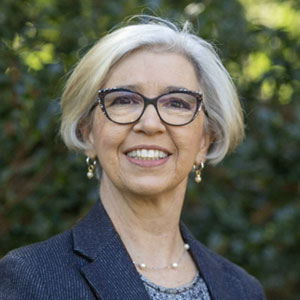 Sarah Gaeta is a recognized leader in the technology space and an accomplished executive. She is the CEO of Conversion Logix, a digital marketing and technology partner that has been ranked on the Inc. 5000 list. She has held leadership positions at companies, including Adobe, Motorola, Nuance Communications, and TiVo. Additionally, Sarah serves as a consultant for other business executives to strengthen their organizational and leadership skills.
Here's a glimpse of what you'll learn:
The importance of validating your employees
Sarah Gaeta's most significant lessons from working with a coach
How Sarah's unique background influenced her career
Learning from Adobe's innovative culture
What Sarah took from observing a world-class executive
What it's like being a woman leader in the technology space
Crucial evolutions in Sarah's leadership style
In this episode…
Is it possible for someone outside of the business world to be a successful leader? How can women flourish in historically male-dominated industries, and what challenges do they face?
Sarah Gaeta's career was a long and winding road before becoming a CEO and technology consultant. She started in teaching, photography, and liberal arts. However, through determination and a desire to keep growing, she found her niche in business and technology. She has faced many obstacles and learned countless lessons along the way. Now, she shares her stories and insights with you.
In this episode of Next Wave Leadership, Dov Pollack interviews Sarah Gaeta, the CEO of Conversion Logix, to talk about her story and her thoughts on leadership. They start with the importance of validating employees, why she worked with a coach, and how her early life influenced her leadership style. They also discuss her struggles in the technology industry and what she learned from those who came before her.
Resources mentioned in this episode:
Sponsor for this episode…
Founded by Dov Pollack, Next Wave Leadership is an executive coaching firm focused on helping CEOs, executives, and emerging leaders to deepen their executive presence, differentiate their voice, and embrace the plot and promise of their story.
To know more about what we can do to help you grow as a leader, visit our website at NextWaveLeadership.com or send us an email at [email protected].