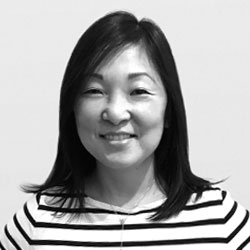 Samantha Choi Cadley is an entrepreneur, investor, advisor, and the CEO and Chief Creative Officer for Manual Labor. She has helped lead the company for over a decade, helping them become a leading creative and marketing studio. She started her career in design and creative direction at prominent brands such as GAP, Polo Ralph Lauren, and John Allan. Recently, she has started sharing her experience with TinkerBarn Ventures and Your29 as an advisor.
Here's a glimpse of what you'll learn:
What makes Manual Labor unique and where does the name come from?
Why brands need to know how to tell their story
Samantha Choi Cadley's career and what she learned along the way
The challenges Samantha has faced as a minority CEO
Delegating work for overall efficiency
How do you become comfortable with being uncomfortable?
The keys to mitigating stress and anxiety
Balancing being humble with being taken seriously
In this episode…
People are often drawn towards success stories that involve people to cheer for and challenges to overcome. This is why telling your brand's story can be the deciding factor for many customers. After all, if there is a similar quality of service being provided, how do you differentiate yourself from the competition? Few people know the power of a great story more than Samantha Choi Cadley.
Samantha came to the United States as an immigrant, was diagnosed with a brain tumor, and eventually found success as an entrepreneur. Her company, Manual Labor, is not only a thriving marketing studio but is an extension of her own story. She now helps others tell their stories and works with her own employees to bring out the best in them. Here's how she does it.
In this episode of Next Wave Leadership, Dov Pollack has a powerful conversation with Samantha Choi Cadley, the CEO and Chief Creative Officer at Manual Labor, about leadership and how to tell your brand's story. They touch on the background of the studio and how Samantha became the executive she is today. They then discuss topics like delegating work, how to stay humble yet respectable, how to handle stress, and much more.
Resources Mentioned in this episode
Sponsor for this episode…
Founded by Dov Pollack, Next Wave Leadership is an executive coaching firm focused on helping CEOs, executives, and emerging leaders to deepen their executive presence, differentiate their voice, and embrace the plot and promise of their story.
To know more about what we can do to help you grow as a leader, visit our website at NextWaveLeadership.com or send us an email at [email protected].