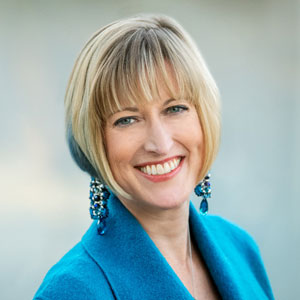 Robyn Bolton is the Founder and Chief Navigator of MileZero, a consultancy that helps companies fuel innovation in their culture and products. As an expert in product strategy and innovation, she has worked with Nike, Nestlé, The Cable Center, Medtronic, Ariadne Labs, and Alexion, among many other leading names. Robyn's prior experience includes nearly a decade at Innosight, as Brand Manager at Proctor & Gamble, and as a consultant at Boston Consulting Group. Additionally, she has written for Forbes and Harvard Business Review and has been featured in The New York Times and NPR Marketplace.
Here's a glimpse of what you'll learn:
Why innovation is a leadership problem
How to be both a great operator and a great innovator
The secret to creating a culture that accepts new ideas
Why innovation is a team sport
How leadership is a conduit for creative ideas
Why it's essential to give honest feedback
Powerful questions to ask leaders that seek innovation
In this episode…
Companies want their operations to be efficient, but they also want to be innovative industry leaders. Combining both these ideals can be challenging. Frequently innovation takes a back seat to the status quo of smooth operations. So how can leaders foster creative ideas within their organizations to stay ahead of the industry curve?
This process is far easier said than done, with many converging reasons that keep innovation at bay. Great ideas are rarely given the proper consideration or the support they need to become something extraordinary. Robyn Bolton is an experienced consultant who has worked with countless leading brands, pointing them along the path toward innovation. According to Robyn, a lack of innovative ideas in your organization is due to a problem within the company's leadership. Leaders don't always realize that a culture that accepts new ideas doesn't exist within the company.
In this episode of Next Wave Leadership, Robyn Bolton, the Founder and Chief Navigator at MileZero, returns to talk with Dov Pollack to break down innovation within the company structure and how it's a team sport. They touch on key leadership concepts and how they affect innovation, creating a culture that's conducive to fresh ideas, and why it's important to give accurate feedback early on in the process. Robyn also discusses essential questions that can create a positive impact throughout your company.
Resources mentioned in this episode:
Sponsor for this episode…
Founded by Dov Pollack, Next Wave Leadership is an executive coaching firm focused on helping CEOs, executives, and emerging leaders to deepen their executive presence, differentiate their voice, and embrace the plot and promise of their story.
To know more about what we can do to help you grow as a leader, visit our website at NextWaveLeadership.com or send us an email at [email protected].