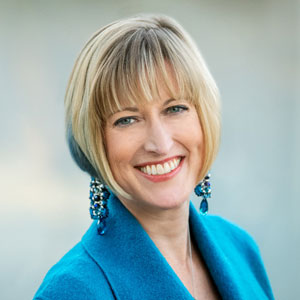 Robyn Bolton is an executive with immense experience in product strategy and innovation. She uses her knowledge as the Founder and Chief Navigator of MileZero, a consultancy which helps companies fuel innovation in their culture and products. She developed her expertise by leading the launch of Swiffer in North America, going on to work with brands like Nike and Nestlé.
Robyn has also written for Harvard Business Review Online, Bloomberg BusinessWeek, and Forbes and has been featured in The New York Times and NPR's Marketplace.
Here's a glimpse of what you'll learn:
What Robyn Bolton learned from her first job at Procter & Gamble
Why Robyn chose to get her MBA at Harvard
The purpose behind Robyn's career and consultancy
Developing a better culture for innovation
How to unify your company behind new products
The ABC model of innovation
Why private companies are better for new ideas
The reason Robyn keeps advocating for innovation
In this episode…
Innovation can feel like an intangible ideal for most companies. While it can be a nice goal to aim for, the realities of business drive most brands to proven concepts. The risk is high, but the rewards can be too. Not only do you access untapped potential in the market, but you can differentiate your business from competitors. Some companies have successfully innovated with incredible results, and few people know those results better than Robyn Bolton.
Robyn received her start at Procter & Gamble where she helped launch their North American branch of Swiffer. Since then, she has consulted many businesses and helped them with their innovation culture. She sees the importance of fostering innovation not only as a short-term experiment but as a long-game necessity. Now she explains how it can work for you.
Dov Pollack sits down with Robyn Bolton, the Founder and Chief Navigator of MileZero, to discuss innovation in corporations. They go through key concepts such as organizational antibodies, innovative culture, and the ABC model that can help companies see it through. They also go through Robyn's own career and the purpose behind her work. Stay tuned to hear the rest on this episode of the Next Wave Leadership Podcast!
Resources Mentioned in this episode
Sponsor for this episode…
Founded by Dov Pollack, Next Wave Leadership is an executive coaching firm focused on helping CEOs, executives, and emerging leaders to deepen their executive presence, differentiate their voice, and embrace the plot and promise of their story.
To know more about what we can do to help you grow as a leader, visit our website at NextWaveLeadership.com or send us an email at [email protected].