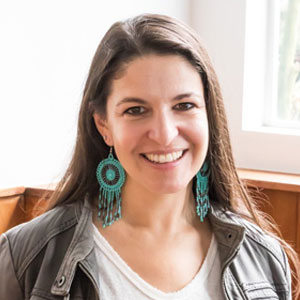 Rebekah Bastian is an entrepreneur, author, tech executive, and mentor. She is the Founder and CEO of OwnTrail, a tech platform that uses experience graphs of people's lives with the tools and community they need to reach their goals.
Rebekah spent 15 years at Zillow, with roles including VP of Product and VP of Community & Culture. She wrote Blaze Your Own Trail and frequently speaks on the same topics of finding your own path, both personally and professionally.
Here's a glimpse of what you'll learn:
What OwnTrail does and how it helps its clients
The value Rebekah Bastian received from working at Zillow
Rebekah's transition from product management to culture management
The opportunity that led to founding OwnTrail
How Rebekah makes her most important decisions
Why making mistakes isn't the worst outcome
What makes a good life?
In this episode…
Life is virtually never a straight line but comes with twists, turns, and setbacks. Despite many leaders' intentions, they will undoubtedly face problems and missteps along the way, but is preventing mistakes the key to success?
Making a mistake or confronting a problem isn't always the worst thing that can happen. The important thing is to recognize that those issues can be a catalyst for change, growth, and opportunity. Rebekah Bastian had her ups and downs and navigated her way through them. Once she learned the power of understanding and embraced a complicated path, she realized she could help others, and she took her knowledge and turned it into a business.
In this episode of Next Wave Leadership, Dov Pollack interviews Rebekah Bastian, the Founder and CEO of OwnTrail, about her winding career and how she helps guide others. They discuss culture management, making the most of opportunities, learning from mistakes, and capitalizing on epiphanies. They also give advice on better living on a personal level.
Resources Mentioned in this episode
Sponsor for this episode…
Founded by Dov Pollack, Next Wave Leadership is an executive coaching firm focused on helping CEOs, executives, and emerging leaders to deepen their executive presence, differentiate their voice, and embrace the plot and promise of their story.
To know more about what we can do to help you grow as a leader, visit our website at NextWaveLeadership.com or send us an email at [email protected].