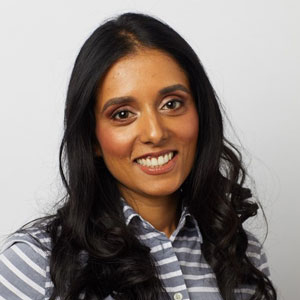 With 15 years as a storyteller, Mita Mallick now puts her talents to use as the Head of Inclusion, Equity, and Impact at Carta. The company specializes in capitalization table management and valuation software that serves thousands of founders, investors, and employees.
Mita has worked with the likes of Aveeno, Avon, Suave, and Dove to ensure POC representation in products and campaigns. Along with her positions, she continues to contribute as a writer to Adweek and Entrepreneur Media.
Here's a glimpse of what you'll learn:
Mita Mallick's childhood and path to becoming a storyteller
Working smart and hard in social situations
What courageous conversations actually look like
How inclusion drives business
The universal positivity of diversity
Why Mita wrote her book
Advice for diverse people on navigating the corporate space
In this episode…
Diversity has become a complicated and burdened topic in the modern age. Even for leaders committed to greater diversity, it can be difficult to know where to start. However, the work is well worth it and can tangibly lead to stronger businesses and organizations.
Mita Mallick has dedicated her career to helping businesses diversify and understand the value of the process. She has encountered a host of myths and misleading narratives, both professionally and personally. Her work now extends to clarifying these issues and leading other leaders to a better tomorrow.
In this episode of Next Wave Leadership, Dov Pollack has a powerful discussion with Mita Mallick — the Head of Inclusion, Equity, and Impact of Carta — on the truths and myths of diversity. They go through her personal story, why she wrote her book, and she offers her greatest insights for modern businesses. They also talk about the collective positives of diversity for corporate and social improvement.
Resources Mentioned in this episode
Sponsor for this episode…
Founded by Dov Pollack, Next Wave Leadership is an executive coaching firm focused on helping CEOs, executives, and emerging leaders to deepen their executive presence, differentiate their voice, and embrace the plot and promise of their story.
To know more about what we can do to help you grow as a leader, visit our website at NextWaveLeadership.com or send us an email at [email protected].