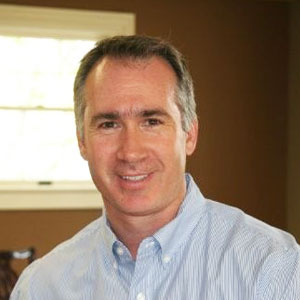 Mike Moshier is a Partner at Cresco Partners, Inc., with 22 years of business experience. He honed his expertise in sales, marketing, talent management, and leadership development through senior executive positions at Novartis Consumer Health.
Mike began coaching senior executives in 2000 and has since earned his credentials as a professional executive coach. He operates globally, working and traveling around the world, and now calls Switzerland his home.
Here's a glimpse of what you'll learn:
How Mike Moshier found his stride at Novartis
What Mike learned upon moving to Switzerland
The midway shift in career for most leaders
Focusing on change to find a second wind
Lessons in leadership and sportsmanship
Seeing the humanity in the people you lead
In this episode…
We often see our careers as linear construction, building upwards one block at a time. The truth is it more closely resembles a sport, each match requiring adaptation and flexibility. This approach places the emphasis not on perfectionism but on improvement, becoming a better leader throughout the ongoing process.
Mike Moshier coaches business professionals through the ups and downs of a long career. His expertise and broad knowledge base enable him to help other leaders continuously grow and handle the changes thrown their way.
In this episode of Next Wave Leadership, Dov Pollack invites Mike Moshier, a Partner at Cresco Partners, Inc., onto the show to discuss key leadership principles. They discuss Mike's time in Switzerland, his best advice for growing leaders, and seeing the humanity in the people you lead. They also touch on how to avoid burnout and learn how to switch gears properly.
Resources Mentioned in this episode:
Sponsor for this episode…
Founded by Dov Pollack, Next Wave Leadership is an executive coaching firm focused on helping CEOs, executives, and emerging leaders to deepen their executive presence, differentiate their voice, and embrace the plot and promise of their story.
To know more about what we can do to help you grow as a leader, visit our website at NextWaveLeadership.com or send us an email at [email protected].