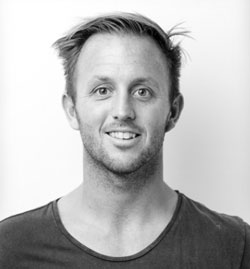 Mike Dannheim is the Founder of Sensie, a health, wellness, and fitness company. Combining his roles as a wellness advocate and technology entrepreneur, Mike Dannheim created a holistic company that uses sensors in smartphones to diagnose any issues you might have. From there, users are offered coaching procedures to address them. Outside of Sensie, he continues to work as an Investor and Advisor at Rise Up Ventures and Raw Elements USA.
Mike has more than 10 years of experience with two venture capital-backed businesses, as well as some early work in private equity and investment banking. In addition to his entrepreneurship, he still finds time to serve as a yoga instructor.
Here's a glimpse of what you'll learn:
What is Sensie and what is their mission?
Mike Dannheim's experience with the conscious and the unconscious
The technology behind Sensie and how it helps people
Why it's so important to listen to your body and take care of it
Being a better leader by changing your relationship with your feelings
Responding to your body's feedback and dealing with anxiety
The importance of admitting your vulnerability in leadership
In this episode…
Leaders often have the ability to push through adversity and accomplish what they envision. However, it's not always healthy to put your body's feedback on the backburner. There are plenty of examples of healthy bodily responses that shouldn't be ignored because they're indicating something important. To be the best leader you can be, you need to treat your mind as well as your body.
Mike Dannheim saw the need for a quick and simple solution to raising awareness for your body and mind. His technology uses the sensors found in smartphones to identify tension and give practical solutions to deal with a myriad of problems. It's a helpful tool, but it plays into Mike's greater mission towards overall health among leaders.
Dov Pollack sits down with Mike Dannheim, the Founder of Sensie, to talk about his vision for mindfulness and how he's using technology to help. They go through the common problems with the conscious and subconscious parts of our minds and how to better listen to our own body's feedback. They then talk about key principles in leaders such as admitting vulnerability, taking care of your physical health, and dealing with emotions.
Resources Mentioned in this episode
Sponsor for this episode…
Founded by Dov Pollack, Next Wave Leadership is an executive coaching firm focused on helping CEOs, executives, and emerging leaders to deepen their executive presence, differentiate their voice, and embrace the plot and promise of their story.
To know more about what we can do to help you grow as a leader, visit our website at NextWaveLeadership.com or send us an email at [email protected].