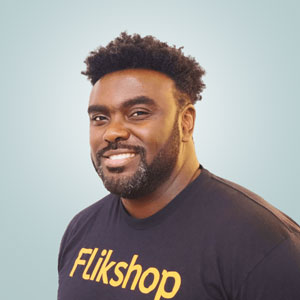 Marcus Bullock is the CEO of Flikshop, an innovative mobile app that allows easier communication between families and incarcerated loved ones. To help build reentry ecosystems through entrepreneurship, coding, and mobile app development, he created the Flikshop School of Business.
Marcus' background extends to sales, contracting, teaching, and sitting on the Board of Directors for the Justice Policy Institute (JPI), a national nonprofit organization dedicated to developing policies and solutions within the criminal justice system. In 2019, he was honored as one of the Root 100 Most Influential African Americans.
Here's a glimpse of what you'll learn:
What is Flikshop, and how is it creating a massive impact?
How Marcus Bullock's family influenced him
The darkest moments of Marcus' life
How a promise led to the invention of Flikshop
Overcoming the difficulties of early incarceration
What made the Flikshop app thrive?
Marcus' business school and what it offers
In this episode…
The hard reality of both life and entrepreneurship can be circumstances. Much of what defines our success comes from factors outside of our control. However, bad decisions and poor judgment can exacerbate the situation. In the face of adversity, how can you create opportunities that impact the lives of others?
Despite unfavorable odds and big mistakes, Marcus Bullock turned his life around. Now a successful tech entrepreneur and activist, he positively influences other people's lives. His story is the cornerstone of his brand and drives him to help others through difficult times by sharing his hard-won lessons and guiding others through their trials and tribulations. After living through the results of the bad decisions he made at an early age, Marcus was inspired to develop an app that helps families connect with their incarcerated loved ones.
In this episode of Next Wave Leadership, Dov Pollack sits down with Marcus Bullock, the CEO of Flikshop, to discuss his story and his journey to entrepreneurship. They go through his circumstances, what helped him through, and the inspiration that led to his business. He also discusses his business school and how he helps other budding entrepreneurs.
Resources Mentioned in this episode
Sponsor for this episode…
Founded by Dov Pollack, Next Wave Leadership is an executive coaching firm focused on helping CEOs, executives, and emerging leaders to deepen their executive presence, differentiate their voice, and embrace the plot and promise of their story.
To know more about what we can do to help you grow as a leader, visit our website at NextWaveLeadership.com or send us an email at [email protected].