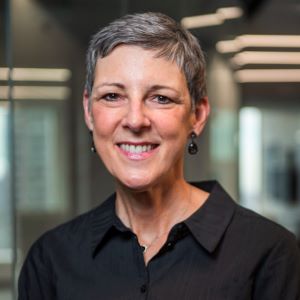 Lori Tauber Marcus is a corporate board director, executive coach, founding member of The Band of Sisters, and an Executive Coach and Advisor for Crenshaw Associates, which provides world-class talent services for senior executives and leading corporations.
After 24 years in multiple roles at PepsiCo, including Senior Vice President, Marketing Activation, she served as SVP of The Children's Place Retail Stores and Chief Global Brand and Product Officer at Keurig Green Mountain. Lori also has significant board experience and presently sits on the board of directors for Fresh Del Monte Produce and 24 Hour Fitness. Lori is also one of the authors of You Should Smile More, a book that tackles gender bias in the corporate space.
Here's a glimpse of what you'll learn:
Lori Marcus' upbringing and how it influenced her career
Lori's father's emphasis on education and self-sufficiency
Finding your own path versus being led
The early days of Lori's career in advertising
Why Lori co-founded The Band of Sisters
The difference between growing up before and after social media
Why perception is everything in leadership
What Lori loves about being an executive coach
In this episode…
Much can be learned from hearing a leader's whole story — every influence, moment, and mentor work to shape each person's career. For successful and inspiring leaders, their hardwon lessons are invaluable for the next generation.
Lori Marcus spent her career serving major brands before turning her focus to executive coaching. She works directly with leaders, co-founded The Band of Sisters to help women in the corporate space, and sits on several leading companies' boards. Lori's upbringing, background, and early career taught her many lessons and shaped her future. So what can you learn from her story?
In this episode of Next Wave Leadership, Dov Pollack invites Lori Tauber Marcus, Executive Coach and Advisor with Crenshaw Associates, back onto the podcast to speak about her own leadership lessons and personal journey. They go through her education, upbringing, and living in the time before social media. They also talk about how leaders perceive you and Lori's coaching style.
Resources Mentioned in this episode
Sponsor for this episode…
Founded by Dov Pollack, Next Wave Leadership is an executive coaching firm focused on helping CEOs, executives, and emerging leaders to deepen their executive presence, differentiate their voice, and embrace the plot and promise of their story.
To know more about what we can do to help you grow as a leader, visit our website at NextWaveLeadership.com or send us an email at [email protected].