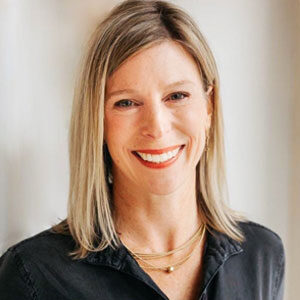 Laura Fravel is a keynote speaker, communications coach, and storytelling expert. She spent over 16 years as a story producer at National Geographic, having developed and produced over 100 stories. Across her career, she worked with executives from Adidas, helped train the Warner Bros. Discovery global leadership team, and regularly spoke for Forbes Business Council.
Laura works with leaders to hone their stories, learn how to articulate them and make them more impactful, whether speaking to those inside or outside your company.
Here's a glimpse of what you'll learn:
How Laura Fravel became invested in stories
The distinction between authenticity and vulnerability
Laura's work with storytelling in leadership
Finding your voice in the corporate world
What does it mean to be an embodied leader?
In this episode…
What does it mean to tell your story? What does that look like within the world of business?
Leaders are often called to either tell their story or their company's story. This abstract idea has real effects, shaping how others view you and leaving them with valuable insight. It is a learned skill to communicate effectively and, through that practice, become a better leader. Now you can learn directly from a gifted storyteller and thought leader.
In this episode of Next Wave Leadership, Dov Pollack is joined by Laura Fravel to discuss how to be a better leader and how to tell your story. They start with Laura's career in television and how she found her new line of work. The two also discuss vulnerability, finding your voice, living a good life, and much more.
Resources Mentioned in this episode
Sponsor for this episode…
Founded by Dov Pollack, Next Wave Leadership is an executive coaching firm focused on helping CEOs, executives, and emerging leaders to deepen their executive presence, differentiate their voice, and embrace the plot and promise of their story.
To know more about what we can do to help you grow as a leader, visit our website at NextWaveLeadership.com or send us an email at [email protected].