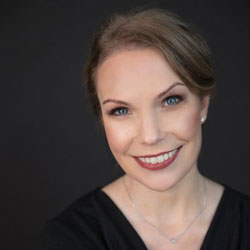 Katrina Noelle is a speaker, mentor, and the President of KNow Research. It is a full-service consultancy that offers comprehensive research from a female-driven staff. She started the service in 2003 with a methodology that blends in-person research and mobile approaches.
More recently, Katrina co-founded Scoot Insights, which helps decision-makers choose the right direction. She is a mentor at WBENC and Women in Research, helping the next generation of women find their footing.
Here's a glimpse of what you'll learn:
How Katrina Noelle started in marketing and why she didn't stay there
The pervasive blind spots in the business world and how to make inclusive insights
The origins and values of KNow Research
Creating an honest and open environment for accurate research
Katrina's lessons in leadership as a woman
Finding the intersection between stories and data
The boutique approach and handling the growth of a company
Why it's so important to be authentically curious
In this episode…
What does it mean to be insightful in the business world?
Every business collects and reviews data in the hopes of growing. It's essential to be self-aware, both to double-down on strengths and to fix issues. The difficult part is accurately collecting those insights and knowing how to translate them into an actionable strategy. It's easier said than done, but the difference it makes in your business can be night and day.
Katrina Noelle has spent her entire career in this field. Her business, KNow Research, uses its research design to find meaningful insights for clients. She has developed and honed her craft over the years and has learned some valuable lessons along the way. Now, she shares some of them with you.
Dov Pollack hosts Katrina Noelle, the Founder and President of KNow Research, on this episode of Next Wave Leadership to talk about the research process and her insights into being a leader. The two walk through the blind spots in the business world and how to cultivate authentic research from people. They then go into depth on other subjects such as genuine curiosity, knowing when to scale, and what Katrina learned from being a woman in business.
Resources Mentioned in this episode
Sponsor for this episode…
Founded by Dov Pollack, Next Wave Leadership is an executive coaching firm focused on helping CEOs, executives, and emerging leaders to deepen their executive presence, differentiate their voice, and embrace the plot and promise of their story.
To know more about what we can do to help you grow as a leader, visit our website at NextWaveLeadership.com or send us an email at [email protected].