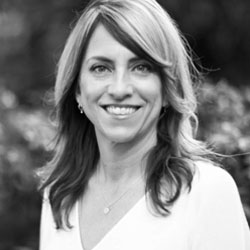 Kat Steinmetz is a Principal of Initialized Capital, a venture capital firm for early-stage companies. Specializing in HR and leadership development, she is a trusted executive with an interest in startups. She cut her teeth as the Head of Human Resources at Burning Man, building their HR and growing their talent pool over a decade-long tenure. Today, she continues to serve as an investor and advisor for several startups.
Here's a glimpse of what you'll learn:
What Kat Steinmetz does at Initialized Capital for diversity
The lessons she learned from the software revolution
How Kat's art has informed her career
Building the HR department at the Burning Man festival
Finding the balance between accountability and freedom
The importance of instructional designers in businesses
How to guide founders towards influencing their work culture
Why do the best leaders need coaches?
The power behind creating a great experience
In this episode…
One of the best ways to capture an audience as a business is to create an incredible experience for the customer. That initial impression is what will last — and ultimately drive people back to your product. Curating that experience is difficult and often requires a lot of creativity. Few people know this principle more than Kat Steinmetz.
Kat is an executive with an incredible and diverse career. She started as a software engineer before transitioning to music and eventually getting into HR. From there, she learned the importance of building an impactful culture. She now uses that knowledge to craft complete experiences for the startups at Initialized Capital.
Dov Pollack sits down with Kat Steinmetz, a Principal at Initialized Capital, to talk about HR and the ability to lead others through curated experiences. They start with Kat's own winding journey before exploring topics such as accountability, instructional designers, and how to guide leaders. She also talks about her time at Burning Man and what it was like to build their HR from the ground up.
Resources Mentioned in this episode
Sponsor for this episode…
Founded by Dov Pollack, Next Wave Leadership is an executive coaching firm focused on helping CEOs, executives, and emerging leaders to deepen their executive presence, differentiate their voice, and embrace the plot and promise of their story.
To know more about what we can do to help you grow as a leader, visit our website at NextWaveLeadership.com or send us an email at [email protected].