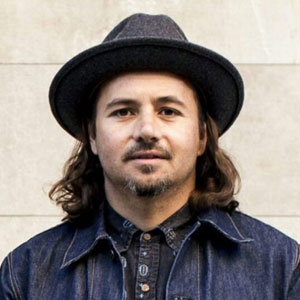 Gabriel Orta is a renowned mixologist and the Co-founder of BarLab, a one-stop-shop consulting agency and internationally recognized hospitality management company developing unique and eclectic food and beverage programs for bars, restaurants, and hotels worldwide.
Gabe and his business partner, Elad Zvi, launched their first pop-up bar, Broken Shaker, in Miami in 2012, which scaled to major US cities, including New York, Los Angeles, and Chicago. Fueled by its success, they co-founded many other restaurant concepts. The duo is known for their exceptional concepts and have amassed numerous accolades along the way.
Here's a glimpse of what you'll learn:
Why the restaurant business isn't always about the product
Building a culture of humility and service
Gabe Orta's rags-to-riches story
Creating a culture of belonging in the restaurant business
Gabe's early life in Columbia and Hawaii
Personal identity and how it translates to work
How Gabe prepares and fosters his team's development
Gabe's favorite books and his main takeaways
In this episode…
Few industries need immediate and firm leadership, like the restaurant business. Every location is an organization within itself with urgent deadlines, tight working spaces, high expectations, and countless other moving parts. On a macro level, these locations need direction and support to thrive.
Gabe Orta understands the complications of managing the micro and macro levels of the business. Getting his start at 15, he is a veteran of the restaurant business. He's started, run, and developed numerous restaurants and restaurant concepts. With years of experience under his belt, Gabe understands the challenges that accompany developing a business, creating a positive company culture, and managing day-to-day issues while ensuring long-term success. Gabe's experiences have propelled his success in the restaurant space.
In this episode of Next Wave Leadership, Dov Pollack interviews Gabe Orta, the Co-founder of BarLab, to talk about leadership and insights from his life in the restaurant industry. They walk through Gabe's background, how he works around egos, his time in Venice, and how he fosters company culture. They also touch on the books and advice that impacted and shaped him the most.
Resources Mentioned in this episode
Sponsor for this episode…
Founded by Dov Pollack, Next Wave Leadership is an executive coaching firm focused on helping CEOs, executives, and emerging leaders to deepen their executive presence, differentiate their voice, and embrace the plot and promise of their story.
To know more about what we can do to help you grow as a leader, visit our website at NextWaveLeadership.com or send us an email at [email protected].