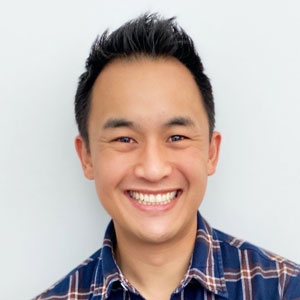 Eric Wong is the Director of Global Leader Development at Adobe after serving as the Senior Leader Development Director for the company. As the Co-founder of Exember, he grew it into a thriving seven-figure firm before exiting.
Eric had an immense passion for psychology, culture, teams, and mindsets, so he focused his roles around people and business strategy, leading him through positions of increasing seniority, entrepreneurship, and impact. Before Adobe, he worked as the Director of BTS and as the Chief Commercial Officer for Impro.AI.
Here's a glimpse of what you'll learn:
Eric Wong's early childhood and education
What Eric took away from his time at Stanford
How leaders can connect with people on a personal level
Bridging the gap between HR and business incentives
The unspoken trap of chasing ROI
What the future holds for business coaching
The power of asking more than speaking
Eric's advice for other young Asian-American graduates
In this episode…
Business coaching and leadership development are often necessary, but results are difficult to pinpoint. Finding quantitative impact can be challenging, leading to the misconception that these opportunities may lack value. Are these options a sound choice for you or your business?
These tools are worth their weight in gold to help leaders and businesses gain much-needed clarity and guidance in an evolving business world. With a passion for entrepreneurship, consulting, and leadership development, Eric Wong has the experience and the tools of the trade when it comes to helping others in their professional and personal pursuits. He knows that, although profitability is the primary goal, connecting to the human element in your business is essential since that's what drives the brand's ultimate success. Eric suggests finding professional guidance to help you develop the skills and get the support you need to pursue your predominant professional and personal goals.
In this episode of Next Wave Leadership, Dov Pollack speaks with Eric Wong, the Director of Global Leader Development at Adobe, about coaching and assisting leaders. They break down Eric's background and the lessons he had to learn along the way. They also go through the trap of focusing solely on ROI, why asking more rather than speaking is a valuable leadership practice, and how to apply modern technology applications.
Resources Mentioned in this episode
Sponsor for this episode…
Founded by Dov Pollack, Next Wave Leadership is an executive coaching firm focused on helping CEOs, executives, and emerging leaders to deepen their executive presence, differentiate their voice, and embrace the plot and promise of their story.
To know more about what we can do to help you grow as a leader, visit our website at NextWaveLeadership.com or send us an email at [email protected].