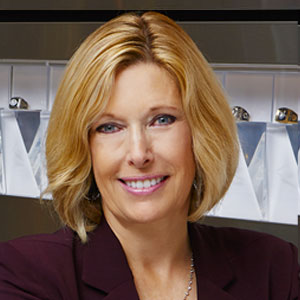 Dawn Hudson is an experienced executive, board director, and business speaker. She works as the Executive Vice President of the NFL and is a Board Director for both NVIDIA and the Interpublic Group. She previously served as the President and CEO of Pepsi-Cola North America and coauthored You Should Smile More along with many of her colleagues at PepsiCo. Her expertise includes consumer goods, food service, and sports management.
Here's a glimpse of what you'll learn:
How Dawn Hudson's relationship with her father influenced her career
Recognizing your strengths from the people around you
Dawn's ability to follow and harness trends
How Pepsi connected to different generations
Choosing your career through your circle of influence
The power of trusting your gut to make decisions
Dawn's journey to her position at the NFL
Where the inspiration for the book You Should Smile More came from
Highlights and takeaways from the book
In this episode…
All of us can learn from our leaders, whether it's a simple manager or an international CEO. Although, some lessons can only be taught by those who have excelled at a higher level.
Dawn Hudson is a speaker, board director, and the Executive Vice President of the NFL. Her career has taken her through multiple industries and positions, giving her a complete view of what it means to be a leader. It has also given her key insights into some of the continuing problems in the business world today. Want to know what she has to say?
In this episode of Next Wave Leadership, Dov Pollack interviews Dawn Hudson, the Executive Vice President of the NFL and coauthor of You Should Smile More, about her perspective on leadership and diversity. They discuss her career and how she came to work for PepsiCo and the NFL. They also dive deeper into topics such as trusting your gut to make decisions, the remnants of sexism in business, and the contents of her new book.
Resources mentioned in this episode:
Sponsor for this episode…
Founded by Dov Pollack, Next Wave Leadership is an executive coaching firm focused on helping CEOs, executives, and emerging leaders to deepen their executive presence, differentiate their voice, and embrace the plot and promise of their story.
To know more about what we can do to help you grow as a leader, visit our website at NextWaveLeadership.com or send us an email at [email protected].