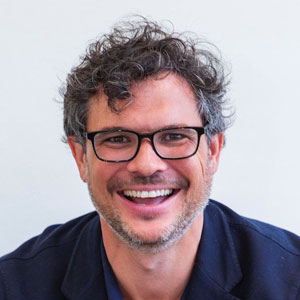 Dave McKeown is a speaker, consultant, and author. As a highly esteemed leadership expert, he helps teams navigate the challenges of rapid growth. He has worked with leaders at companies including Apple, Google, FedEx, Salesforce, and the NYSE. Dave is the author of The Self-Evolved Leader, hosts the popular Lead Like You Give a Damn Podcast, and writes a weekly column for Inc.
Here's a glimpse of what you'll learn:
Dave McKeown explains heroic leadership
The negative consequences of heroic leadership for leaders and their teams
Why meetings should provide clarity to the team
How to overcome heroic leadership and empower your team
What leaders should focus on — and why they should avoid micromanaging
How can leaders foster growth and development within their companies?
In this episode…
Many companies experience a hyper-growth stage while you face the disarray of leading a rapidly growing team. Do you wonder if your leadership style is effective or if there's a better approach you can use to unlock your team's true potential?
Leadership expert Dave McKeown is well-versed on the challenges of overcoming the chaos of fast growth. He explains the concept of adopting a heroic leadership style and how this approach can hinder progress. Leaders should be careful not to create a culture of dependency instead of fostering true leadership and growth. Instead, he suggests that leaders should focus on building strong teams and empowering them to take ownership of their work while providing guidance and support as needed. By doing so, leaders can create a more collaborative and productive workplace culture that benefits everyone involved.
In this episode of Next Wave Leadership, Dov Pollack talks to Dave McKeown, speaker, consultant, author, and leadership expert, who explains heroic leadership and his insights on how to build stronger teams. Dave breaks down what leaders should focus on to foster growth, how to empower employees, and ways to create a culture of trust and collaboration. He also talks about his book and perspective on coaching.
Resources Mentioned in this episode
Sponsor for this episode…
Founded by Dov Pollack, Next Wave Leadership is an executive coaching firm focused on helping CEOs, executives, and emerging leaders to deepen their executive presence, differentiate their voice, and embrace the plot and promise of their story.
To know more about what we can do to help you grow as a leader, visit our website at NextWaveLeadership.com or send us an email at [email protected].