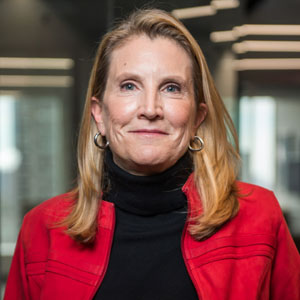 Cie Nicholson is a speaker, investor and advisor to several start-up companies, and a founding member of The Band of Sisters. She serves as the Public Board Director for Selective Insurance, as an Advisor for Yext, as the Senior Advisor for PLANT-AG and Tangelo, and she's on the Board of Advisors for Lavit. Her career also includes 11 years at PepsiCo, serving as the EVP and CMO of Equinox and Softcard.
Here's a glimpse of what you'll learn:
The influence of academics and athletics on Cie Nicholson's career
How Cie achieved her success and retired early
Handling power and showing up to work with the right mindset
What has changed in corporate society for minority groups
Cie Nicholson's inner purpose and how she pursues it
Finding your identity outside of work
How to get more women on business boards
In this episode…
Many leaders are conditioned to have a narrow view of success. The image of a visionary entrepreneur or a radical new CEO is alluring but doesn't provide a complete picture. Many successful leaders find flexible, nuanced versions of their lives and give back to their communities. So how do you find that delicate balance?
Cie Nicholson has a storied career that includes a blend of corporate and entrepreneurial experiences and a proven track record of building brands and businesses. She has recently taken a new direction in her career, finding time for both professional ventures and her personal life. Now she offers her experience to others looking to do the same.
In this episode of Next Wave Leadership, Dov Pollack joins Cie Nicholson, Co-founder of The Band of Sisters, again to talk about redefining a successful career and her work with other professionals. They start with Cie's upbringing, the lessons she took from her leadership positions, and her "soft" retirement. They dive deep into the role of minority groups in the corporate space and how to provide a better platform for women in business.
Resources Mentioned in this episode
Sponsor for this episode…
Founded by Dov Pollack, Next Wave Leadership is an executive coaching firm focused on helping CEOs, executives, and emerging leaders to deepen their executive presence, differentiate their voice, and embrace the plot and promise of their story.
To know more about what we can do to help you grow as a leader, visit our website at NextWaveLeadership.com or send us an email at [email protected].