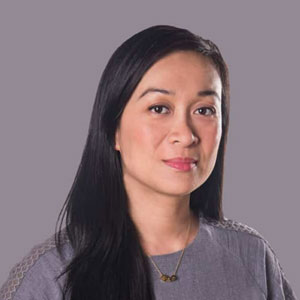 Christine Tao is the Co-founder and CEO of Sounding Board, a Silicon Valley startup that uses tech-enabled leadership coaching to transform how organizations develop their leaders. Christine has worked in leadership roles for multiple esteemed companies, including Senior Vice President of Global Developer Relations at Tapjoy and as a member of the Governing Board of Directors for HR West and Next Concept HR Association (NCHRA).
Currently, Christine is an angel investor and advises startups. She's also a Tory Burch Foundation Fellow, a foundation dedicated to investing in the success of female entrepreneurs.
Here's a glimpse of what you'll learn:
Christine Tao's background and formative social life
Entering the corporate world as a woman of color
How Christine made the most of her internships
Christine's inner purposes and finding her version of success
Maintaining balance and purpose in difficult circumstances
The approach Christine took toward entrepreneurship
Defining business success
In this episode…
Success can be a nebulous concept. Many societal standards exist for living a successful life or running an accomplished business, but none are definitive. Leaders are told to pursue excellence, but what does that look like in practice? How do you define success for yourself and your company?
Christine Tao has faced both disappointment and success throughout her career, including starting her own business. These questions were present realities, and she was able to find an answer that suited her. Here is what she has to say to others pondering what prosperity means in their own lives.
In this episode of Next Wave Leadership, Dov Pollack once again speaks with Christine Tao, the Co-founder and CEO of Sounding Board, about her life and how she defined her own success. They walk through her background, her experiences with disappointment, and how she ultimately founded her business. They also touch on her thoughts on entrepreneurship and working in the corporate world.
Resources Mentioned in this episode
Sponsor for this episode…
Founded by Dov Pollack, Next Wave Leadership is an executive coaching firm focused on helping CEOs, executives, and emerging leaders to deepen their executive presence, differentiate their voice, and embrace the plot and promise of their story.
To know more about what we can do to help you grow as a leader, visit our website at NextWaveLeadership.com or send us an email at [email protected].