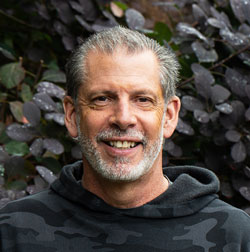 Chris L. Fuentes is a lifestyle brand CEO who has worked in leadership roles at companies such as Yankee Candle and Cycling Sports Group. After helping lead other businesses, he decided to disrupt the $1 billion insect repellent industry. Chris founded Ranger Ready Repellents in 2017 with a mission to combat vector-borne diseases. He gained much of his expertise at the VF Corporation, where he worked for nearly 15 years.
Here's a glimpse of what you'll learn:
Where Ranger Ready Repellents came from and where it's going
The idea behind the courageous general
How Chris Fuentes uses his big business experience at his start-up
Reverse mentoring and how it sharpens leaders
The steps to building a great culture
Exploring the unspoken and predatory side of start-ups
In this episode…
The story of the humble start-up is common in leadership. Everyone loves an underdog story, but there are genuine and underexplored pitfalls that come with leading young companies. While tenacity is a great start, there's a lot of strategy involved — the kind of strategy that comes from larger businesses. Fortunately, Chris Fuentes has experience in both worlds.
Chris is an experienced executive who has worked with leading brands like Yankee Candle and the VF Corporation. He took his knowledge and applied it to his company, Ranger Ready Repellents, to disrupt the insect repellent industry. His approach to leadership takes key values from the intimate and corporate aspects of business and has led to immense success.
Dov Pollack sits down to interview Chris L. Fuentes, the Founder and CEO of Ranger Ready Repellents, on this episode of the Next Wave Leadership podcast. They talk about the business and how it uses elements from start-ups and larger companies alike. They then discuss what reverse mentoring looks like, the ideal of the courageous general, and how Chris helps build the company's culture.
Resources Mentioned in this episode
Sponsor for this episode…
Founded by Dov Pollack, Next Wave Leadership is an executive coaching firm focused on helping CEOs, executives, and emerging leaders to deepen their executive presence, differentiate their voice, and embrace the plot and promise of their story.
To know more about what we can do to help you grow as a leader, visit our website at NextWaveLeadership.com or send us an email at [email protected].