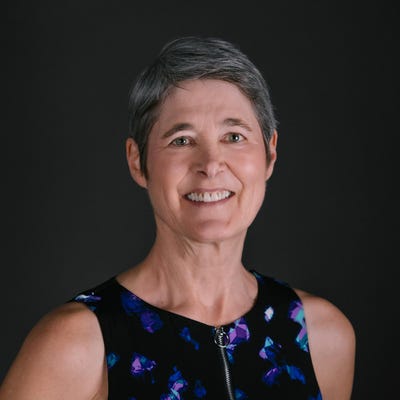 Ann Latham is a writer, consultant, and the President of Uncommon Clarity, Inc. Known as the Queen of Clarity, her consultancy works with companies and organizations to streamline and accelerate their processes. Some notable clients she's worked with include Boeing, PBS, and United Way.
Ann synthesized many of her ideas into her books, The Power of Clarity, The Clarity Papers, and her new book, The Disconnect Principle. She is a frequent guest speaker and has been featured in publications such as Bloomberg, The New York Times, and Forbes.
Here's a glimpse of what you'll learn:
The importance and power of clarity
Giving feedback in a helpful and honest way
How to avoid creating conflict in communication
Shifting focus from blaming to problem-solving
The power of viewing employment as a partnership
Where Ann Latham's interest in clarity originates
In this episode…
Leaders have the responsibility of problem-solving and communicating feedback. The dynamic is tricky, finding a balance between results and empathy, and even experienced leaders can struggle with the proper way to have difficult discussions. However, there is an approach that avoids needless conflict, and few people know this better than Ann Latham.
With a career focused on solving common communication problems in organizational leadership, Ann has helped many with this exact issue. Her book, The Power of Clarity, answered the question of direct and honest conversation. Now she comes on to further those ideas and gives her feedback on feedback.
In this episode of Next Wave Leadership, Dov Pollack welcomes back Ann Latham, the author of The Disconnect Principle, to talk about how to have fruitful communication and fix problems in a better way. They talk about avoiding unnecessary conflict, treating employees as partners, and removing blame from the equation. The two also break down how these concepts relate to her last book and some of the common pitfalls of feedback from leaders.
Resources Mentioned in this episode
Sponsor for this episode…
Founded by Dov Pollack, Next Wave Leadership is an executive coaching firm focused on helping CEOs, executives, and emerging leaders to deepen their executive presence, differentiate their voice, and embrace the plot and promise of their story.
To know more about what we can do to help you grow as a leader, visit our website at NextWaveLeadership.com or send us an email at [email protected].