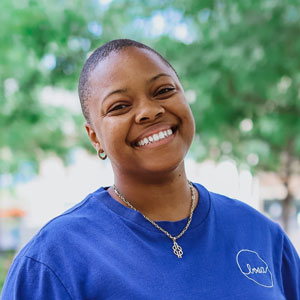 Anastasia Tarpeh-Ellis is the Co-founder of Bosa, a community-driven platform designed to help individuals achieve their goals and aspirations by providing a comprehensive and effective goal management system. Before Bosa, she was instrumental in establishing and managing accelerators for GRID110 and Backstage Capital, in addition to her service in local government.
Anastasia possesses an unwavering passion for cultivating authentic relationships and empowering others to attain financial independence through entrepreneurship. Additionally, she is an amateur real estate investor and angel investor in start-ups.
Here's a glimpse of what you'll learn:
How Anastasia Tarpeh-Ellis started Bosa
Raising capital and explaining your startup
The experience of marginalized groups in venture capital
Google's influence on Bosa's culture
Anastasia's childhood and global perspective
Backstage Capital and how it cultivated Bosa
Advice for introverted entrepreneurs raising capital
In this episode…
Embarking upon a startup venture can be an intimidating undertaking. Even the most resolute leaders will likely face a fair share of challenges, such as extended waiting periods and unanticipated obstacles. While acquiring capital is the foremost obstacle, creating a robust and long-lasting enterprise is an even greater challenge that demands a superior level of diligence.
Anastasia Tarpeh-Ellis is a successful entrepreneur who co-founded and developed her business, Bosa, with great dedication. She has been associated with Backstage Capital, a venture capital fund that invests in underrepresented founders' businesses. This affiliation not only provided her with a structured framework and access to funding but also imparted invaluable lessons that influenced her company's growth. As a result of her entrepreneurial journey, she established an organization to assist others in overcoming similar challenges in starting their own businesses.
In this episode of Next Wave Leadership, Dov Pollack interviews Anastasia Tarpeh-Ellis, the Co-founder of Bosa, on her startup journey and business growth. They touch on her personal story, the steps she took to get Bosa off the ground, and the lessons she took from Google and Background Capital. The two also discuss culture and marginalized groups in the business world.
Resources Mentioned in this episode
Sponsor for this episode…
Founded by Dov Pollack, Next Wave Leadership is an executive coaching firm focused on helping CEOs, executives, and emerging leaders to deepen their executive presence, differentiate their voice, and embrace the plot and promise of their story.
To know more about what we can do to help you grow as a leader, visit our website at NextWaveLeadership.com or send us an email at [email protected].