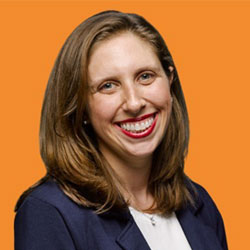 Allison Byers is the Founder and CEO of Scroobious, which offers human-first fundraising for diverse entrepreneurs. As an experienced guide in venture capital, she has grown her own businesses to great success and helped others do the same. She continues to serve as a mentor, advisor, and angel investor for several companies such as Techstars, femmebought, BonBillo, HerSuiteSpot, and Vitalize Venture Capital.
Here's a glimpse of what you'll learn:
How Allison Byers' background in psychology led her to business
The intersection of data and human behavior
What is the "mother tax" and how does it affect corporate women?
The difficulties and advantages of entrepreneurship for women
Giving diverse entrepreneurs an opportunity to be funded
The two most important tenets of fundraising
Why venture capital is not the answer for every business
Fixing the broken system of exclusion in funding
In this episode…
One of the most powerful draws to entrepreneurship is the promise of opportunity. There's the capacity to make something from nothing and create your own path towards success. For some, this dream is realized. However, reality is often much more complicated.
Allison Byers knows this struggle all too well, having attempted to start her own business before encountering excessive pushback. In her research, she found that women receive only 2% of all venture capital dollars. Because of the data and her own experience, she has pivoted her career to give other diverse entrepreneurs the opportunities she struggled to find.
Dov Pollack sits down with Allison Byers, the CEO and Founder of Scroobious, to discuss fundraising for diverse entrepreneurs and their companies. They start with her own career and the experiences she had as a mother in business. They then dive into the world of venture capital, fundraising campaigns, and fixing the flawed system. They also talk about data and how it can be used to understand human behavior. Hear the rest on this episode of the Next Wave Leadership Podcast!
Resources Mentioned in this episode
Sponsor for this episode…
Founded by Dov Pollack, Next Wave Leadership is an executive coaching firm focused on helping CEOs, executives, and emerging leaders to deepen their executive presence, differentiate their voice, and embrace the plot and promise of their story.
To know more about what we can do to help you grow as a leader, visit our website at NextWaveLeadership.com or send us an email at [email protected].