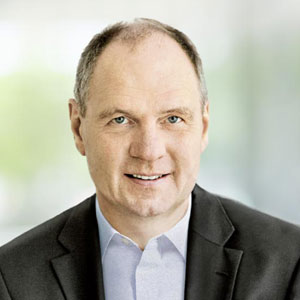 Achim Daub is the Principal and CEO of his consultancy, Achim Daub Global Strategy Advisory, LLC, which he founded in 2021. He is a board member for OnScent and works closely with other notable businesses, including Sweegen, Pamplona Capital Management, and Ranger Ready Repellents. He has 19 years of experience in management and leadership in both B2C and B2B contexts.
In addition to these roles, Achim developed the industry's first and only fully functioning AI system for fragrance creation through a partnership with IBM Research.
Here's a glimpse of what you'll learn:
How Achim Daub found his ambition and became a leader
Developing a work ethic and the importance of vision
Critical tenants for building an innovative organization
The best ways to reward success within your business
Achim's innovative AI system for fragrances
Why embracing failure can lead to success
In this episode…
Ambition is a necessary element of any successful business or leader. The desire to go further is what leads to innovation, improvement, and excellence. However, unbridled ambition can be dangerous, so leaders need compassion and structure to utilize it properly. Few people in the corporate world embody this combination better than Achim Daub.
Starting in a kitchen and rising to the status of a global business leader, Achim knows the importance of ambition and hard work. His career has led him to work with premiere companies and taught him the value of an innovative culture. He knows the key elements for successful leadership and now shares them with you.
Dov Pollack talks with Achim Daub, the Founder, Principal, and CEO of Achim Daub Global Strategy Advisory, LLC, about innovation and ambition in leadership. They talk about Achim's extensive career and the crucial lessons he learned early on. They discuss how to create an effective rewards system in your business, how to inspire innovation, and why you should embrace failure. Hear the rest on this episode of the Next Wave Leadership podcast.
Resources mentioned in this episode:
Sponsor for this episode…
Founded by Dov Pollack, Next Wave Leadership is an executive coaching firm focused on helping CEOs, executives, and emerging leaders to deepen their executive presence, differentiate their voice, and embrace the plot and promise of their story.
To know more about what we can do to help you grow as a leader, visit our website at NextWaveLeadership.com or send us an email at d[email protected].