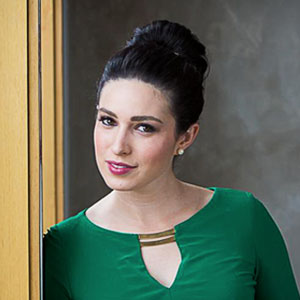 Nyika Allen is the Director of Aviation for the City of Albuquerque, where she is responsible for the management and oversight of Albuquerque International Sunport and Double Eagle Airport. She is the first millennial to lead a city department and the first woman to serve as Director of the Department of Aviation. Under Nyika's leadership over the past two years, Albuquerque International Sunport has expanded its route portfolio and undergone the completion of a $30 million terminal renovation. 
Before her current role, Nyika was the President and the CEO of the New Mexico Technology Council, which is the state's only business association for the technology industry. She is also the former "Tech Expert" on Fox News Mexico and the Chair of the New Mexico Association of Commerce and Industry's Entrepreneurship and Technology Committee.
Here's a glimpse of what you'll learn:
Nyika Allen discusses her current role as the Director of the Department of Aviation.
Creating a sense of authority in a large organization
What is an "audit culture"?
Nyika shares her experience as a millennial woman in a leadership role.
How to give feedback as an authentic leader
Improving diversity within your organization
How Nyika has managed the challenges of running an airport during COVID-19
The philosophy that Nyika attributes to her success 
In this episode…
The idea that the leader is the smartest person in the room isn't always true. Nyika Allen, the Director of Aviation for the City of Albuquerque, believes that part of her role as a leader is to create a culture of "we" so that her team always feels empowered to speak up and share their ideas about improving their organization.
With Dov Pollack, Nyika shares her career experience, talks about overseeing everything that happens "behind the scenes" in an airport, and relates how being a millennial woman impacts her approach to leadership. She also talks about building an "audit culture" that emphasizes teamwork and reaching a shared goal. 
Join Nyika Allen, the Director of Aviation for the City of Albuquerque, and Dov Pollack in this episode of the Next Wave Leadership Podcast. Nyika shares her journey to becoming the youngest director of aviation in the country. She also provides her insights into questioning the systems that are in place to make them better, how being an authentic leader impacts her approach to feedback, and overcoming barriers to improve diversity in your organization.
Resources Mentioned in this episode
Sponsor for this episode…
This episode is brought to you by Next Wave Leadership.
Founded by Dov Pollack, Next Wave Leadership is an executive coaching firm focused on helping CEOs, executives and emerging leaders overcome their limiting beliefs which is an essential part of creating a growth mindset culture.
If you are looking to grow as a leader and create a vibrant and innovative culture in your organization, Next Wave Leadership can help you get the results you want and need.
To know more about what we can do to help you and your team grow, visit our website at NextWaveLeadership.com or send us an email at dov@nextwaveleadership.com.